Address Graf-Adolf-Straße 12
40212 Düsseldorf
Work Time Today:
10:00 - 19:00
Experience our best products live
We look forward to welcoming you personally to our HAMMER store. You will find many different fitness equipment for your home, which you can of course test extensively on site. Our HAMMER experts will advise you personally and individually, answer all your questions and are happy to help you before, during and after your visit.
Once you have chosen your perfect piece of fitness equipment, you can take it home with you or have it delivered and assembled by us.
Expierences
Test training apps
Experience the wide range of our digital offer for free in your local store. Train live tracks with the Kinomap training app and Zwift on the Crosstrainer , Speedbike , Ergometer or Treadmill or let our experienced coaches inspire you with HAMMER Workouts and really power you up.
Discover our digital training apps like Kinomapp, Zwift & HAMMER Workouts for free in your store now.
Customer reviews
Our latest reviews
Auf der Suche nach einem Ergometer bin ich im Hammer-Shop in Düsseldorf fündig geworden. Dieses war aufgrund der sehr freundlichen, kompetenten und ehrlichen Beratung vor Ort nicht schwierig. Der Mitarbeiter ist auf meine Fragen, Wünsche und Anregungen sachlich und ruhig eingegangen und ich konnte diverse Modelle ausprobieren. Ein Beratung vor Ort, vor allem in diesem Shop, ist bei einem solchen Kauf für mich unabdingbar. Ich kann diesen Shop uneingeschränkt weiterempfehlen und meine nächste Anschaffung führt sicherlich wieder über den Shop in Düsseldorf. Die Lieferung des Ergometers war zügig (3 Werktage) und alles war wie verabredet. Nochmals vielen Dank!!!

Wir sind super zufrieden und geben das auch gerne so weiter. ☺️ Die freundliche und kompetente Beratung durch Herrn Lorenz hat uns sehr gut gefallen.

Sehr gute Beratung von kompetenten Verkäufern. Nachträglicher Service ist auch herausragend. Hier kaufe ich definitiv wieder ein.
Expert Team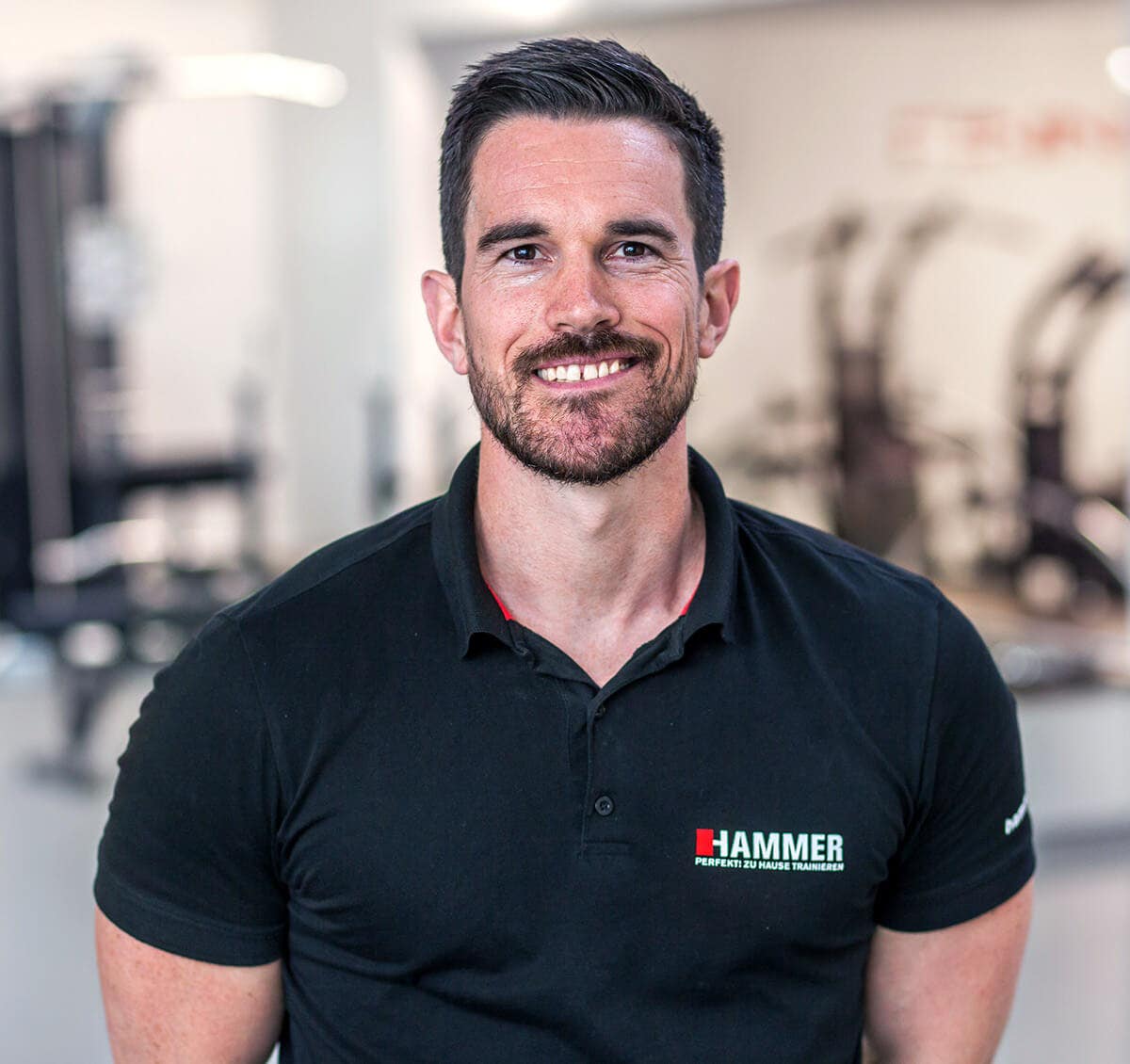 Christian Ramb Regional Manager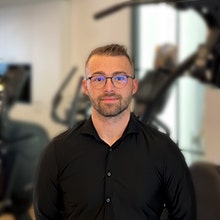 Dominik Mellinghaus Deputy Store Manager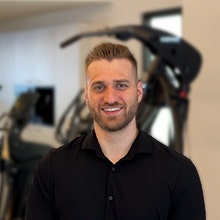 Max Henning Sales consultant
Payment methods
Cash
EC card
Visa
Mastercard
American Express
Santander hire purchase
in individual cases a bank transfer of the invoice amount is possible
Buy Fitness Equipment in Düsseldorf
Discover your new HAMMER fitness equipment now in the centre of the capital of North Rhine-Westphalia, the Rhine-Ruhr metropolitan region. Let fitness experts advise you in the new centrally located HAMMER store in Düsseldorf or test your new fitness equipment directly on site. The 300 m² store is only a 15-minute walk from Düsseldorf's main railway station and only a 3-minute walk from the Graf-Adolf-Platz underground station. If you want to travel by car, there are several parking options in the surrounding multi-storey car parks.
Buy fitness equipment that suits you in Düsseldorf
Would you like to test various pieces of sports equipment on site in Düsseldorf before buying your new fitness equipment for home? No problem! We have a large selection of different sports equipment for you to try out in our store. Our range includes:
Strength equipment: , , ,
Endurance equipment: , , , , ,
Fitness equipment: , ,
Accessories for your endurance and strength training
Test your new fitness equipment directly on site in our state-of-the-art store in Düsseldorf and get professional advice from our fitness experts during a free coffee or cold drink.
Test different fitness equipment at the Home Gym Düsseldorf
In addition to a selection of different sports equipment, the HAMMER store in Düsseldorf also has an exemplary home gym. This is equipped with various fitness machines for strength and endurance training. Let the home gym in the store inspire you to set up your own fitness studio at home.
Our team in Düsseldorf will adjust each piece of fitness equipment to your individual needs and after a professional instruction, you can test your new sports equipment extensively in the Home Gym or in the store. The fitness experts on site will also be happy to advise you on small equipment or recommend suitable fitness accessories. After your visit and training in the store, you can decide at your leisure which fitness equipment suits you best.
The perfect fitness equipment for companies in Düsseldorf
Do you care about the health and fitness of your employees? You also want to be and remain attractive to employees as a modern and health-oriented employer? The HAMMER fitness experts on site in Düsseldorf will be happy to put together individual offers in the health and fitness area for your company.
The HAMMER range - buy fitness equipment in Düsseldorf
For your endurance training at home you will find a selection of different cardio machines such as treadmills, cross trainers, exercise bikes, ergometers, rowing machines or speed bikes. Start an effective endurance training with your new fitness equipment at home and strengthen your immune system, your muscles and your cardiovascular system.
Try out the various power stations at the HAMMER store in Düsseldorf for a strong and toned body. Burn calories, reduce body fat and grow your muscles with HAMMER strength equipment. Buy the right weight bench, pull-up bar, weights and dumbbells at the HAMMER Store in Düsseldorf and start your strength training at home.
Discover your new sports equipment in Düsseldorf and start your endurance or strength training at home. You can test your new fitness equipment on site, take it home directly or have it delivered and set up by us.
Personal and professional - we are happy to advise you!
In the HAMMER store in Düsseldorf, the fitness experts are there to help you and advise you personally and individually according to your needs and fitness goals. We will show you the differences between the various power stations, which endurance machine suits you best and what is important when buying dumbbells. We will also help you find out which equipment and accessories are essential for your home gym. You can reach us from Monday to Friday between 10 am and 7 pm and on Saturdays between 10 am and 6 pm in our store in Düsseldorf at Graf-Adolf-Straße 12.
If you come by car, you can park for one hour free of charge in the Kö multi-storey car park, Talstraße 1. We will be happy to validate your parking card. The Crown multi-storey car park is located at Berliner Allee 52.