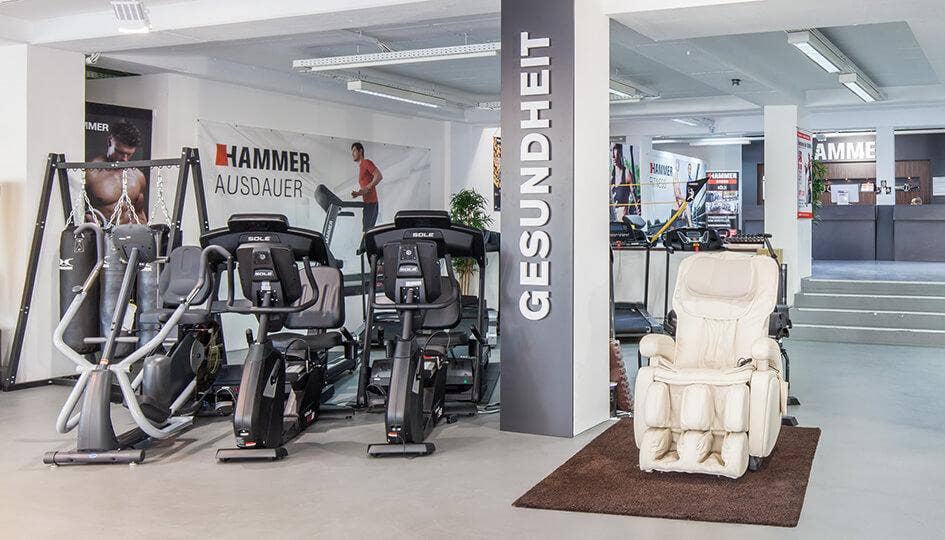 HAMMER Store Cologne
Contact
Hansaring 63-67
50607 Cologne
There is a loading zone directly in front of our HAMMER STORE Cologne where you can park your car for a short time for loading. For your visit to our HAMMER STORE, you can use the parking spaces along the Hansaring.
Experience our best products live
We look forward to welcoming you personally to our HAMMER store. You will find a wide range of fitness equipment for your home, which you can of course test on site. Our HAMMER experts will advise you personally and individually, answer all your questions and are happy to help you before, during and after your visit.
As soon as you have chosen your perfect fitness equipment, you can take it home or have it delivered and assembled by us.
Our latest reviews
Haben einen Boxsack von Hammer bestellt: ✓ Schnelle Lieferung ✓ Top Qualität ✓ Der Storemanager war sehr zuvorkommend. Da kann definitiv der Online Handel nicht mithalten. Gerne wieder.

Toller Service vor Ort! Kompetente Mitarbeiter. Alles sehr professionell. Gerne wieder!

Wir sind von Nelio Mavanga astrein beraten worden und haben ein Water 3D Rudergerät und ein Speedrace S gekauft. Wir sind von der Qualität und den Eigenschaften begeistert.
Our experts in the Cologne store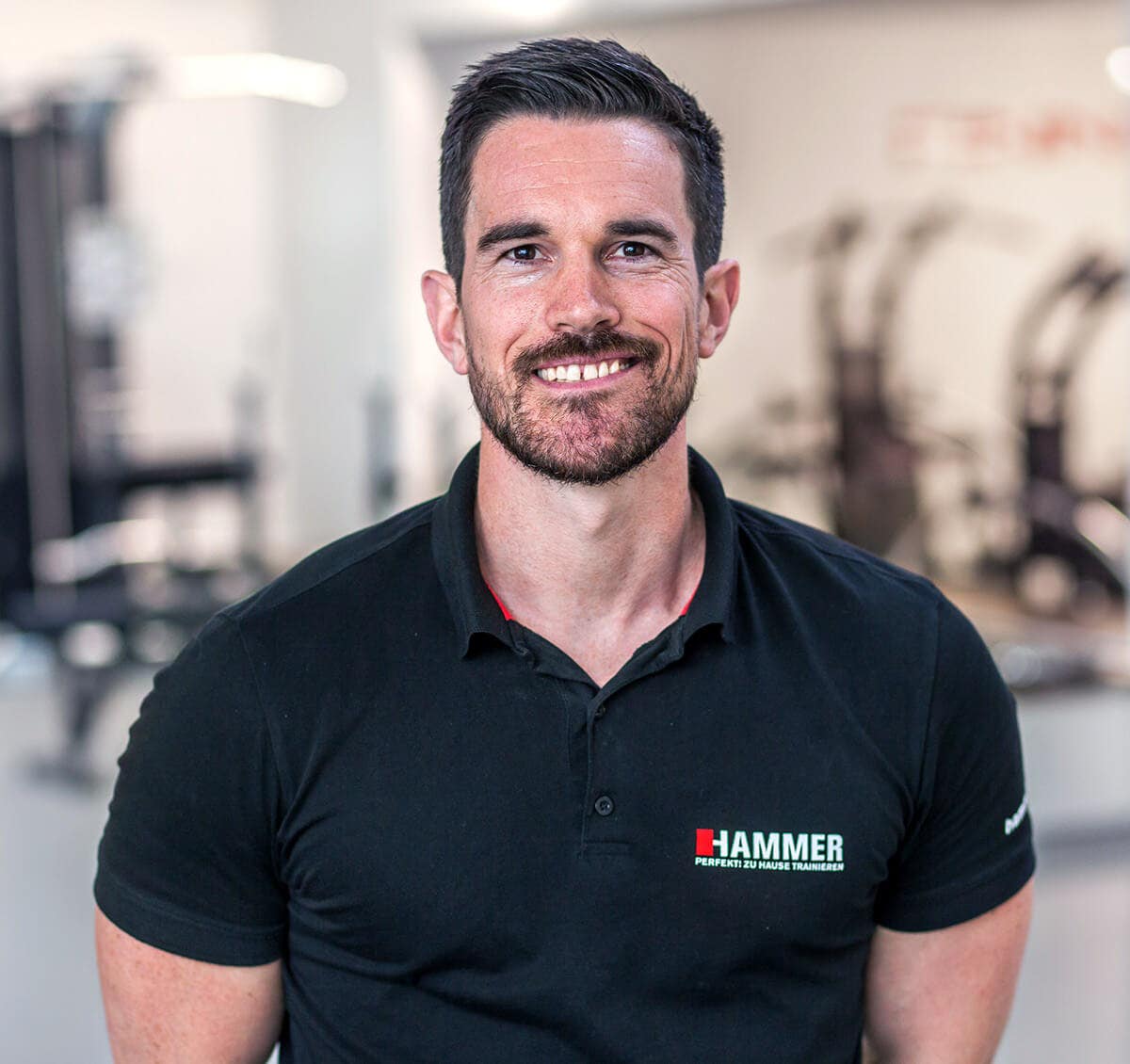 Christian Ramb
Regional Manager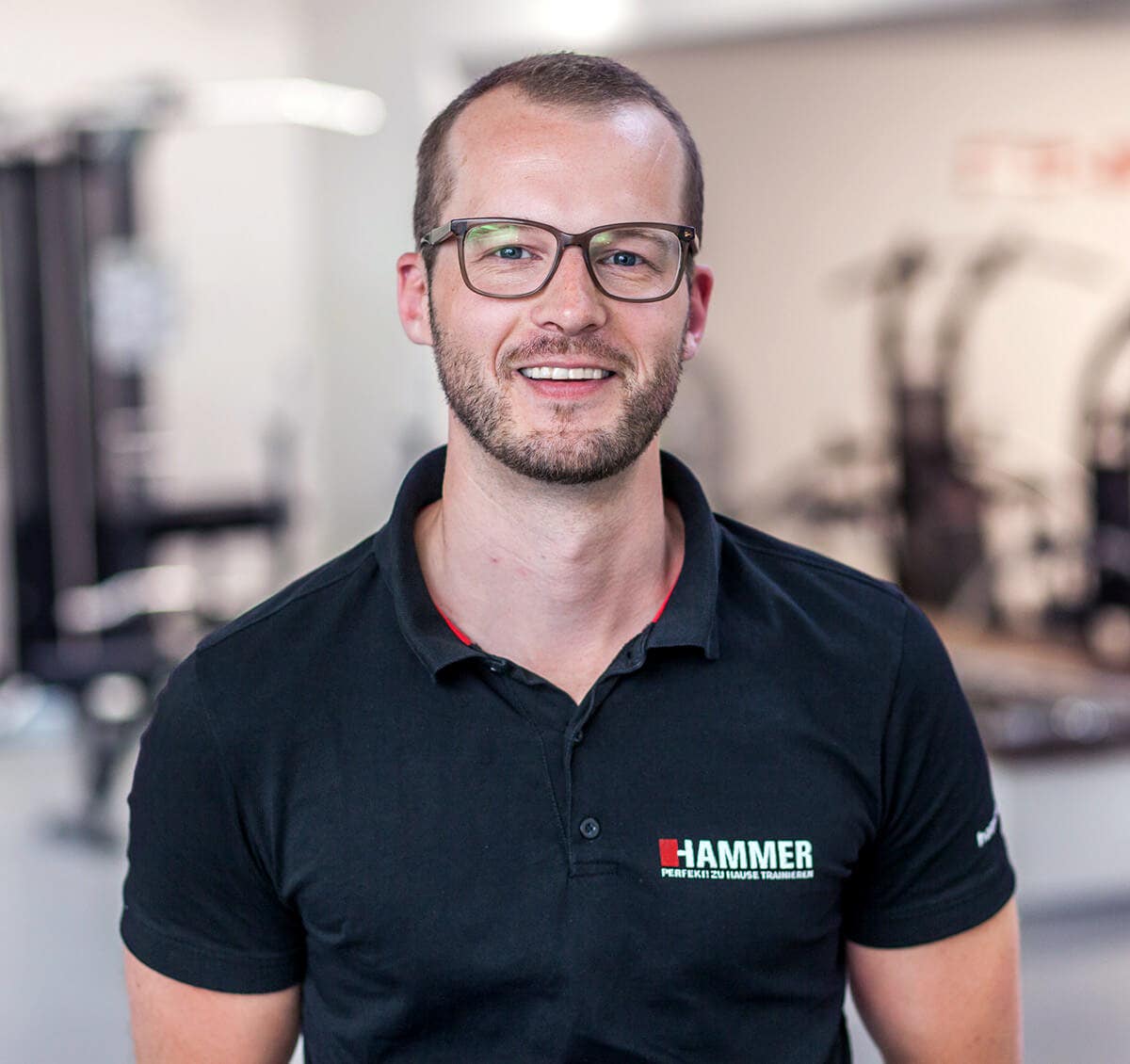 Sven Niendorf
Store Manager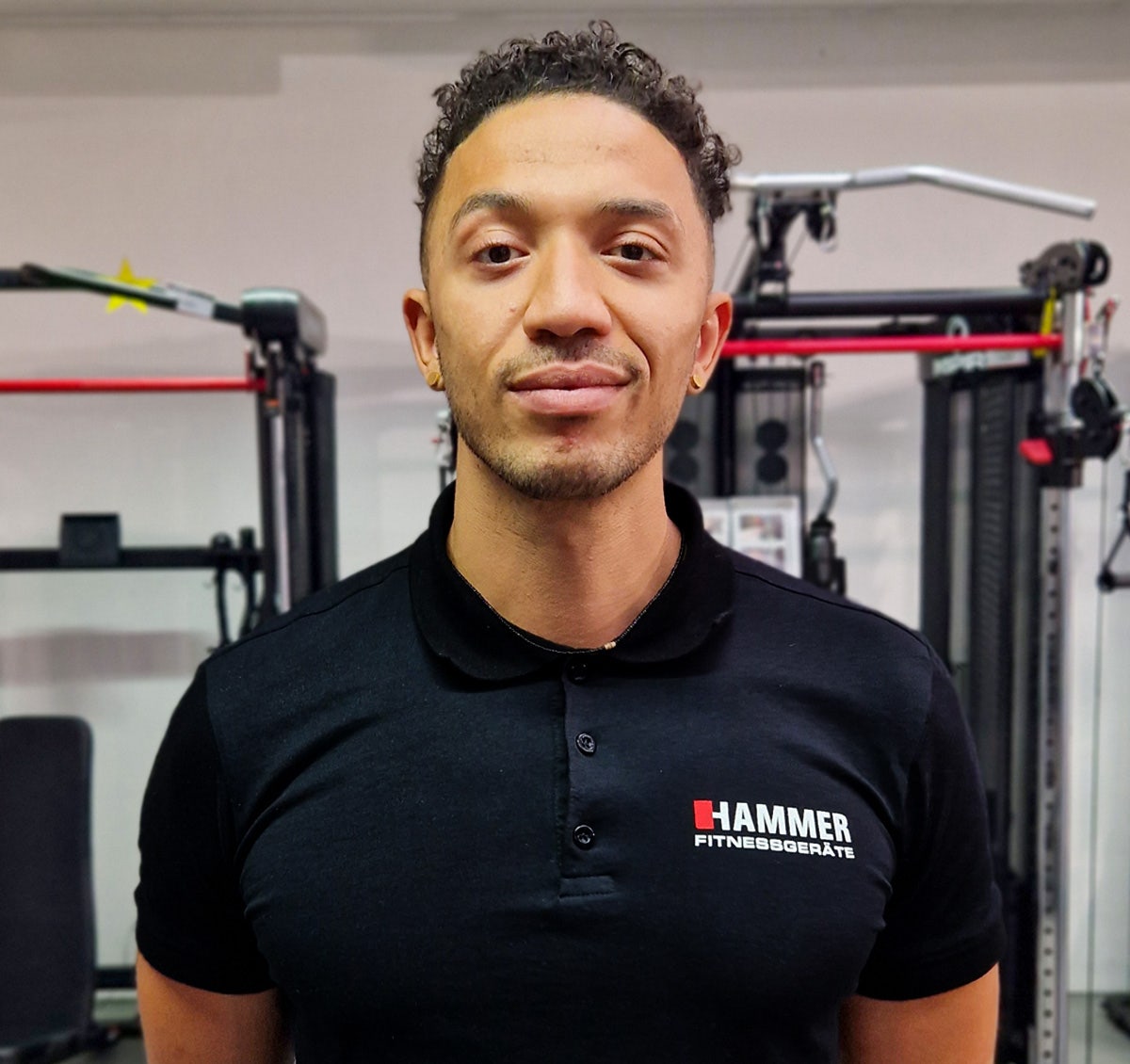 Nelio Mavanga
Deputy Store Manager
Over 80 machines - the perfect selection of fitness equipment in Cologne
We are your personal fitness advisor on site: Here you will find a wide range of HAMMER and FINNLO fitness equipment and wellness products. Let one of our consultants give you detailed advice and test our fitness equipment directly on site. On over 600 square metres, you will find a huge selection right on your doorstep.
All-round service for you at the HAMMER Store in Cologne
As the location of the German Sport University Cologne, the City is a real attraction for sports enthusiasts of all fitness levels and ages. In our HAMMER store in Cologne, we therefore place particular emphasis on detailed advice and comprehensive services. Let our competent team of former personal trainers and graduates of the Sports University advise you on your personal fitness or wellness product down to the smallest detail.
If you want to take the high-quality articles with you straight away, there is a loading zone directly in front of the store where you can load your car. Parking is available along the Hansaring. If you come to our Cologne store on foot or by public transport, you can also have your purchase delivered directly to your home and set up by our team.
Test our devices directly on site
In the HAMMER Store Cologne you can get active yourself, because even the best advice can't replace independent testing. Test every piece of equipment in detail before you make your choice and convince yourself of the user-friendliness, the high quality of the equipment and the pleasant feel! Whether it's a weight station, rowing machine or treadmill - you have a wide selection to choose from for a test training session.
Our team in Cologne is always there to support you with tips during your training and not only explains the optimal use of the equipment, but also gives you tips for your training at home. We also have training templates for every fitness level. Furthermore, the Cologne team will individually adjust the equipment of your choice so that you can train safely and with correct posture. This way, you are also able to adapt the equipment to your needs or those of family members on your own.
Competent advice on your fitness equipment
Our on-site team consists of competent sports scientists and training experts. You are not yet sure which equipment suits you best? Then come to the store in Cologne and get detailed and competent advice.
Buy fitness equipment for home in Cologne
The perfect fitness equipment - also for companies
We are also very happy to advise companies that want to invest in the health of their employees. Together we work out possibilities for a healthy working atmosphere. In this way, space in the company is used optimally. If desired, also directly on site. Our team of specialists will be happy to help!
Payment methods
In our HAMMER Store Cologne you can pay as follows:
Cash
EC card
Visa
Mastercard
American Express
Santander hire purchase
in individual cases a bank transfer of the invoice amount is possible
Buy fitness equipment in Cologne - We are looking forward to meeting you
You finally want to get started and get active? We look forward to your visit to our Cologne HAMMER Store and are there for you from Monday to Friday from 10:00 to 19:00 and on Saturdays from 10:00 to 18:00. Visit us at our premises at Hansaring 63 - 67.