HAMMER Store Geneva
Contact
Rue de l'Arquebuse 14
1204 Geneva
Use the Plainpalais, Tribune de Genève, Hôtel des Finances car parks or one of the spaces directly in front of the store or in the surrounding area.
Experience our best products live
We look forward to welcoming you personally to our HAMMER store. You will find a wide range of fitness equipment for your home, which you can of course test on site. Our HAMMER experts will advise you personally and individually, answer all your questions and are happy to help you before, during and after your visit.
As soon as you have chosen your perfect fitness equipment, you can take it home or have it delivered and assembled by us.
Our latest reviews
Acheté récemment en magasin un vélo d'intérieur, excellents conseils en magasin, livraison et montage le jour même, tout était au top !

Équipe très serviable et compétente

Service professionnel et du personnel vraiment sympa, disponible. Je conseille vivement
Our experts in the Geneva store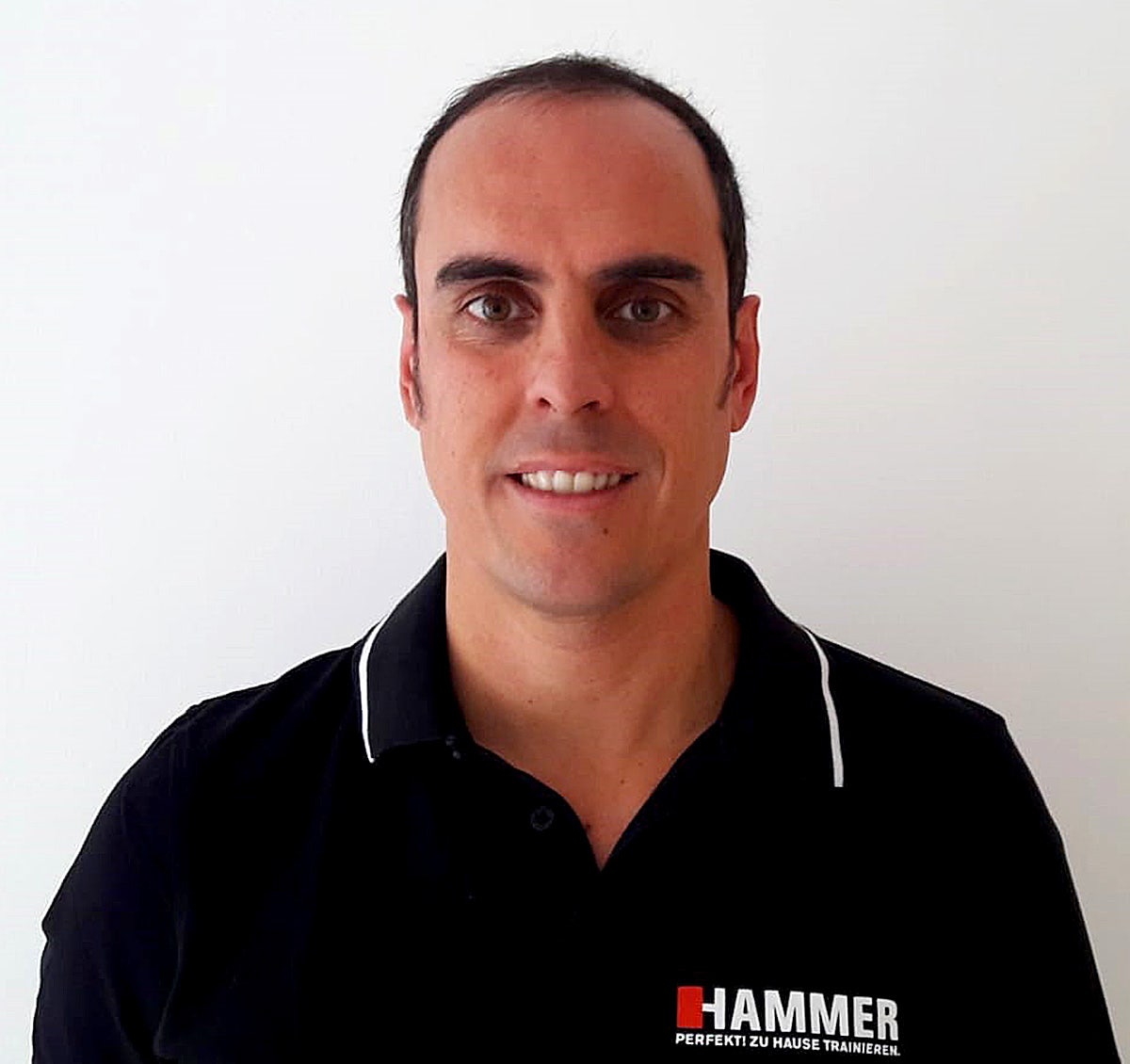 Philippe Prieto
Store Manager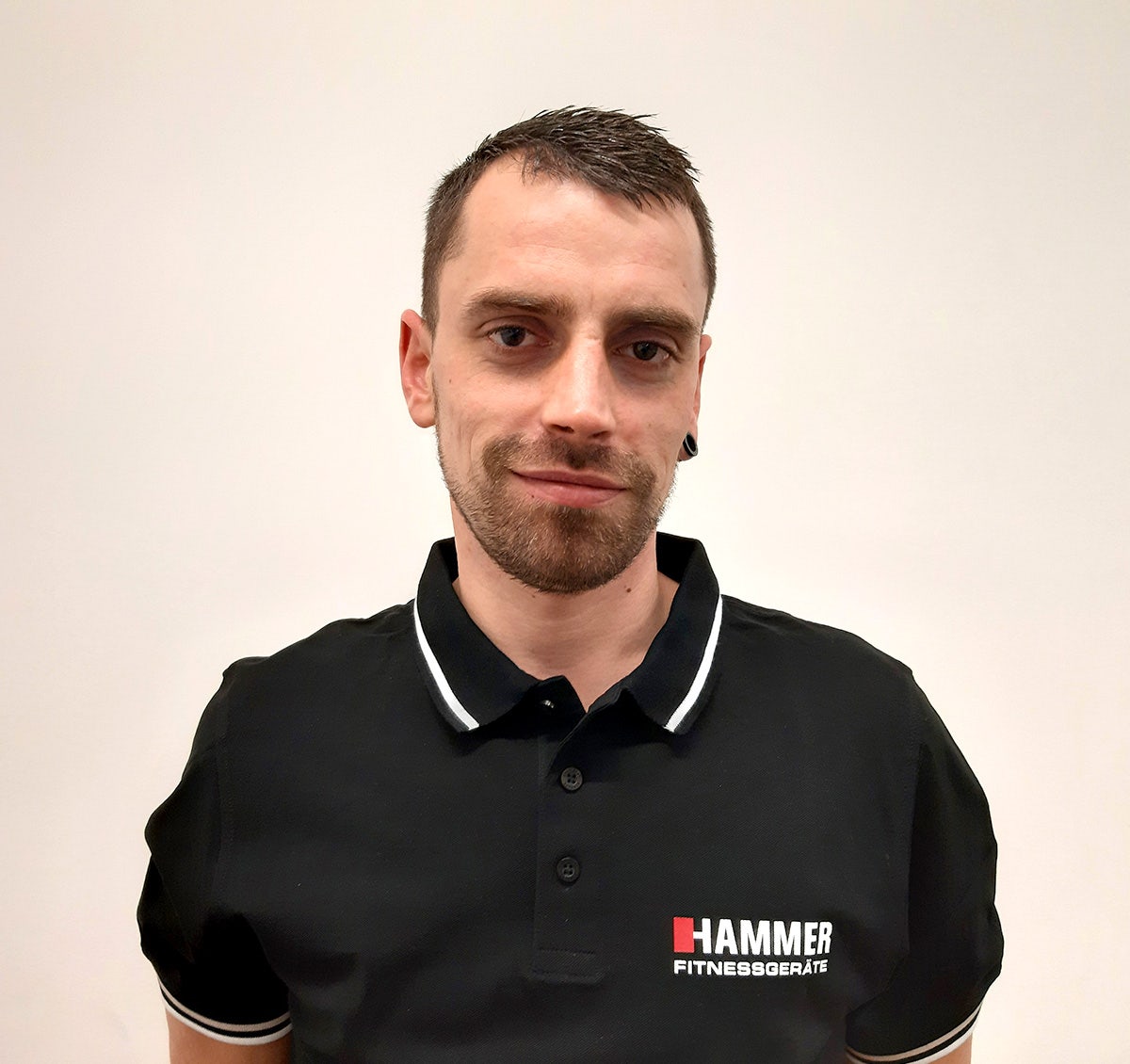 Jerome Biquet
Sales Consultant
Finally near you - buy fitness equipment in Geneva
HAMMER Store Geneva - here you will find a selection of 75 fitness machines directly from the manufacturer on a 250 square metre exhibition area on 2 floors. Try out the largest power station and cardio exhibition in the area and test our range, which is also impressive in terms of design and user-friendliness. HAMMER Sport has a wealth of knowledge in the fitness sector from over 120 years of experience. Our specialist advisors on site will respond to your needs and provide you with competent and individual advice. Plan your home gym or business gym (for companies, hotels and clubs) together with us digitally in the store and take advantage of the assembly and delivery service as well as the technical on-site service.
HAMMER STORE Geneva - train now in the comfort of your own home
Get fit - independent of gym opening hours or long-term subscriptions! With your own personal gym in your own four walls, you achieve maximum flexibility and privacy and can also incorporate small exercise sessions into your hectic everyday life - exactly when your schedule allows it. Arrange your fitness equipment according to your personal needs and the available space and invest in long-term fitness for the whole family.
Competent advice and customer benefits
At the HAMMER store in Geneva, you as a customer are the centre of attention and can be sure of competent and customer-oriented advice. Your team at the HAMMER STORE Geneva consists of experienced trainers and fitness experts who are happy to help you choose the right equipment. We not only take into account your individual fitness level and sporting ambitions, but also aspects such as your financial budget and the space available in your home.
This ensures that you will still be satisfied with your new equipment in the long term after the purchase. We are also happy to help you with planning and show you the right exercises for your training at home.
Buy fitness equipment at home in Geneva
The proof of the pudding is in the eating. Even a thorough and comprehensive consultation cannot replace your individual impression. That's why you'll find a large selection of the range ready assembled and ready for your test in our store in Geneva. Convince yourself of the quality and efficiency of our products. Test your favourite models before you decide on a device.
Especially if you are a beginner, our friendly team will give you comprehensive instructions and teach you how to set up the equipment correctly at home. This way, nothing stands in the way of an efficient and fun workout, as we ensure that the equipment is adjusted to your individual posture and needs. We also offer you various additional services such as fast delivery directly to your home, an assembly service, a free additional year of manufacturer's warranty and other exclusive benefits.
Payment methods
In our HAMMER Store Geneva you can pay as follows:
Cash
EC card
Visa
Mastercard
American Express
in individual cases a bank transfer of the invoice amount is possible
Curious? Buy fitness equipment in Geneva now!
Once you have made the decision to get active, we look forward to supporting you in the best possible way. In addition to machines and other equipment, you can also get training templates for every fitness level and valuable tips on how to get the most out of your new equipment at our HAMMER store in Geneva. We are open daily from Monday to Friday from 10:00 to 19:00 and on Saturday from 9:00 to 18:00. Our store is located just two minutes from the famous Plainpalais in the city centre, directly behind the historic Café Remor at 14 rue de l'Arquebuse. The HAMMER STORE Geneva team is looking forward to your visit!