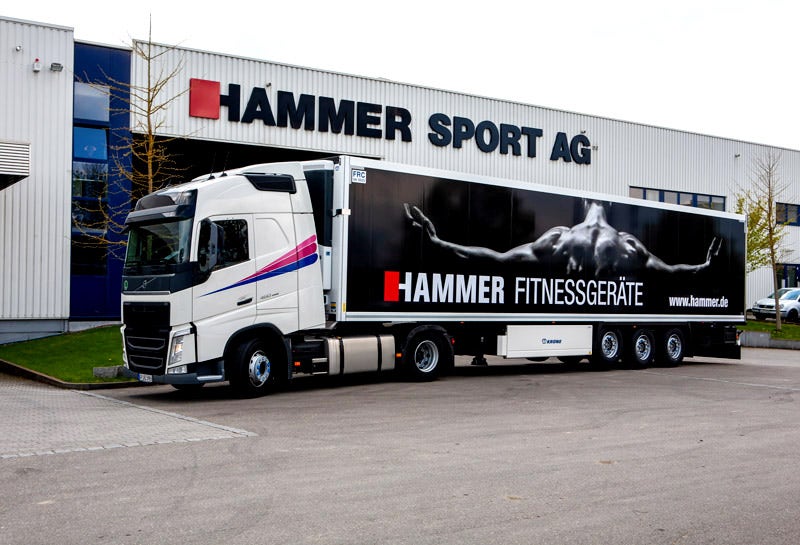 Shipping
Shipping costs
Delivery time
We will send your order to your delivery address immediately after receipt of payment. The delivery of your ordered item will take place within approximately one week.
We ship with GLS or other local carriers. We work with select shipping partners and carriers. Please understand that we cannot deliver to freight stations or P.O. boxes.
Invoice and warranty
Your delivery always includes a delivery slip and an invoice. Please keep the invoice for your records, as this serves as proof of your warranty in the event of warranty claims.
Returns and complaints
Satisfied customers are very important to us. Please contact us by telephone or email if there are problems, incorrect deliveries:
Telephone: 043 - 544 21 69
Service times: Mon - Thurs: 9:00 - 17:00, Fri: 9:00 - 15:00
Email: info@hammer-fitness.ch
If you are returning something, please let us know in advance per email or telephone and provide us with your customer number, order number and your full name. The return is free! We still ask you to contact us prior to returning your item, as we can arrange pick up from your home at a reduced price.
Please also be aware of § 9 of our General Terms & Conditions ( GTC ).
Do you also deliver to freight stations?
No, we do not deliver to freight stations. Due to the size and weight of most packages, we cannot deliver to freight stations or P.O. boxes. We also only deliver to the curbside and not to the site of installation. We ask for your understanding.
Where is my package?
Use the shipment information and see where your package is. You can track the delivery status of your order at any time. You get an email with your package number once your order is transferred to the shipping company. This means you can keep track of the current status of your order.
If you have any further questions, please send an e-mail to info@hammer-fitness.ch or call us at 043 - 544 21 69.
My package is missing - what now?
Has your package not arrived in the last few days? Was it also not delivered to your neighbors? In this case please contact our customer service so we can verify where your package is and if necessary submit an inquiry order. We will also let you know if it makes sense to simply re-order the item.
Write us an email info@hammer-fitness.ch or call us at 043 - 544 21 69.