HAMMER Store Dortmund
Contact
Heiliger Weg 1
44135 Dortmund
Für deinen Besuch in unserem HAMMER Store kannst du die Parkplätze in unmittelbarer Umgebung am Heiligen Weg verwenden. Du kannst auch bei Subway Ostwall oder Parkplatz Schwanenwall 1 parken.
Experience our best products live
We look forward to welcoming you personally to our HAMMER store. You will find a wide range of fitness equipment for your home, which you can of course test on site. Our HAMMER experts will advise you personally and individually, answer all your questions and are happy to help you before, during and after your visit.
As soon as you have chosen your perfect fitness equipment, you can take it home or have it delivered and assembled by us.
Our latest reviews
Die Beratung war hervorragend und bin mega zufrieden mit dem gerät

Superfreundliche Fachberatung und uns schnelle, unkomplizierte Kauf. Danke an Herr Volke . LG Ayse.C.

Guter Laden mit einem guten Verkäufer! Ich rate jedem
Our experts in the Dortmund store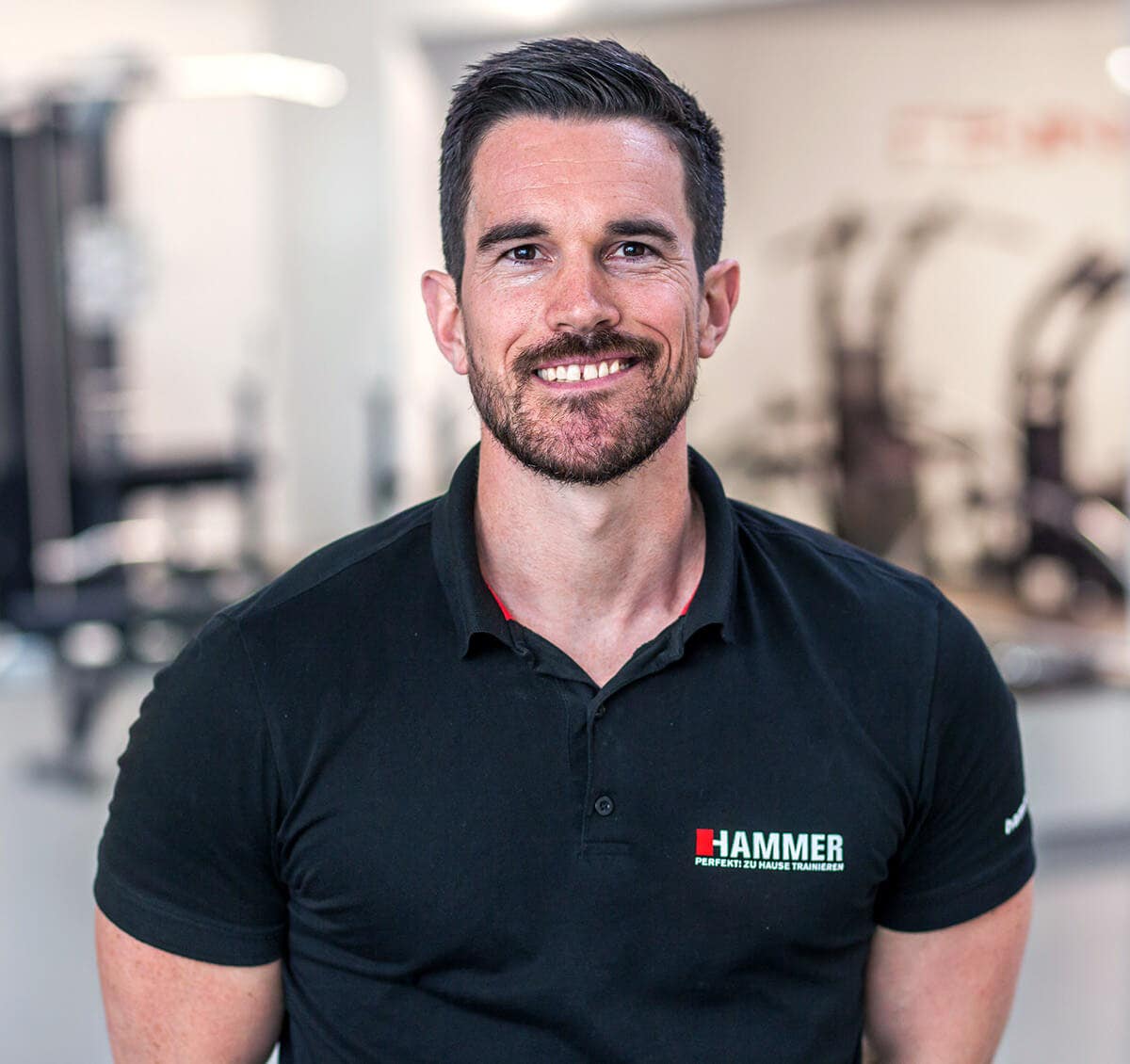 Christian Ramb
Regional Manager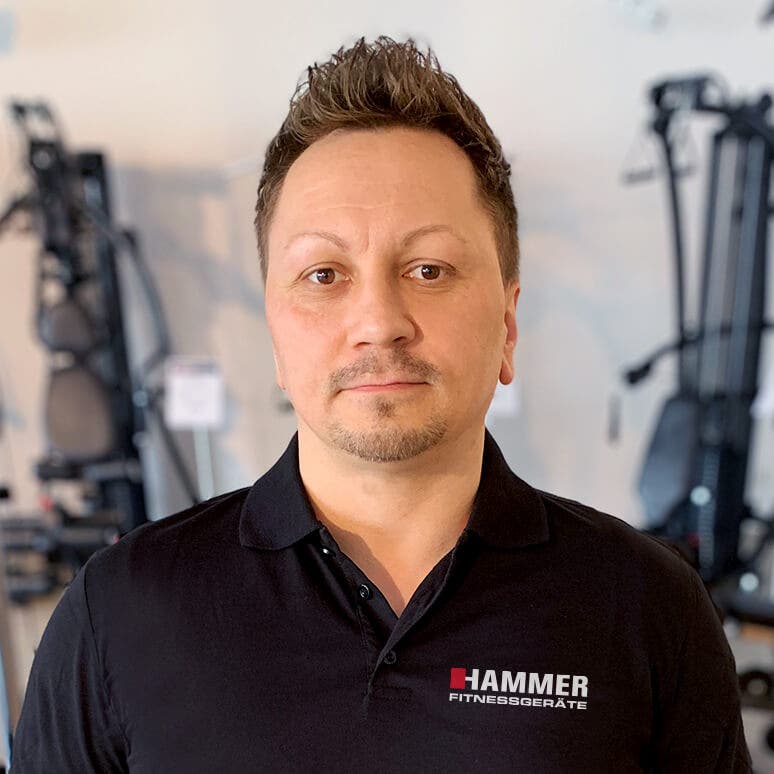 Adrian Krupanek
Store Manager
Fitness equipment for the home in Dortmund
HAMMER is now also represented in Dortmund! The HAMMER Store Dortmund is centrally located in the immediate vicinity of Dortmund's main railway station. It is only a six-minute walk from the station.
The HAMMER store offers you a wide range of home fitness equipment. The Dortmund team will advise you individually and personally on the best fitness equipment for your home.
Crosstrainer: Crosstrainers - or cardio equipment in general - are ideal for setting up in your living room. They don't take up much space, but still offer the opportunity to train efficiently.
Multi Gyms: Multi Gyms are perfect for strength training. Here you can perform numerous exercises for the entire musculature and do so in a comparatively small space.
Which fitness equipment suits me? - We will be happy to advise you!
What are the differences between the individual weight stations? What weights do I need for my weight bench? How can I optimise my existing home gym? Our trained specialist staff in the store in Dortmund can help you with these and many other questions. Thanks to many years of experience in the sports sector, we can specifically address your individual needs.
In addition, we provide you with comprehensive instructions for the fitness equipment. This significantly reduces the risk of injury and promotes efficient training. You can even test the fitness equipment from the Dortmund store yourself. Of course, you'll get a little refreshment after your extensive trial training - but you'll have to wait until the next match day for your well-deserved Brinkhoffs.
Buy fitness equipment in Dortmund - the HAMMER STORE
On 350 square metres you will find products from the entire HAMMER SPORT AG brand world, suitable for all training goals and fitness levels.
Test our devices directly on site
At the HAMMER Store Dortmund, you don't just look at our equipment. You can get active yourself and test everything out as you wish! Come directly in sportswear or simply bring it with you. Whether you want to buy a weight bench, ergometer, exercise bike, cross trainer, power station, rowing machine or treadmill - a large selection of fitness equipment is available for extensive testing.
The perfect fitness equipment in Dortmund - also for companies
We are also happy to advise companies that want to invest in the health of their employees. Whether it's a large corporation, a medium-sized company or a young start-up - we work together to develop options for a healthy working atmosphere. If you wish, we can also visit you on site at your company premises in Dortmund.
Buy fitness equipment for home use in Dortmund
Motivation: Nothing connects people more than sport: whether together on the south side or in the company's own gym is irrelevant. You get to talk to each other and that strengthens team cohesion.
Health: Sport has a positive influence on (almost) all physical conditions. Sick days can be significantly reduced in the long run if your employees do sport. Even the famous neck tensions are noticeably eased by endurance and fitness training.
Payment methods
In our HAMMER Store in Dortmund you can pay as follows:
Cash
EC card
Visa
Mastercard
American Express
Santander hire purchase
in individual cases a bank transfer of the invoice amount is possible
Fancy fitness in your own four walls? Come to the HAMMER STORE Dortmund!
Would you like to buy new, high-quality fitness equipment or accessories in Dortmund? Then we look forward to your visit. Our specialist staff will be happy to advise you, select the perfect equipment for your individual training goals together with you and deliver it directly to your home if you wish!