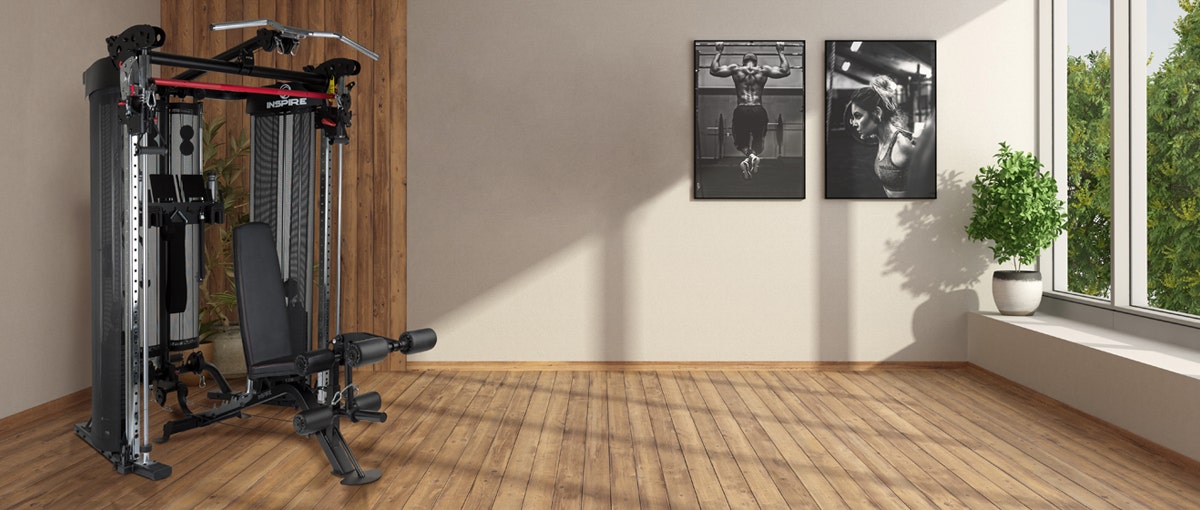 FT2 - No Plates Needed!
The Functional Trainer 2 from INSPIRE by HAMMER combines classic strength training with complex cable pulley systems and thus offers the best prerequisites for a sophisticated training requirement at home, in wellness facilities or sports clubs.
The strength station convinces with a versatile training that is otherwise only possible in the gym. Full-body training on just one piece of equipment and resistance regulation with just a few hand movements allow you to stimulate all the muscles in your body in a variety of ways. The training takes place without heavy weight plates and makes your training even more efficient.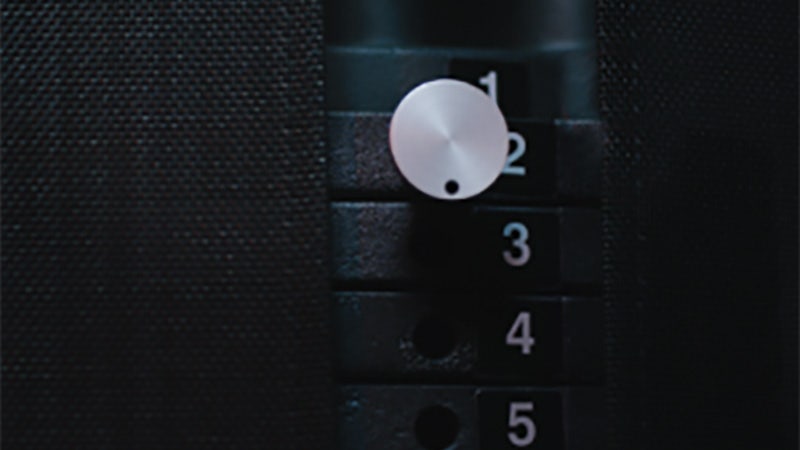 Training without heavy weight plates
By simply and conveniently changing both weight blocks, you control the resistance for the entire strength station!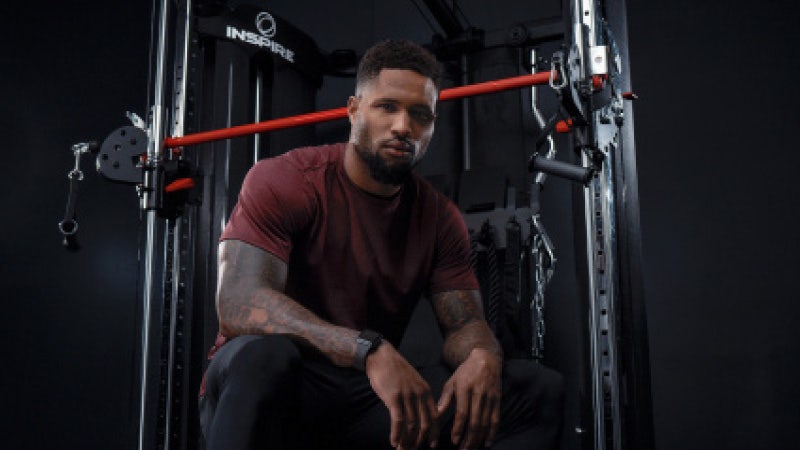 Product Highlights
Convince yourself of all the features of the FT2.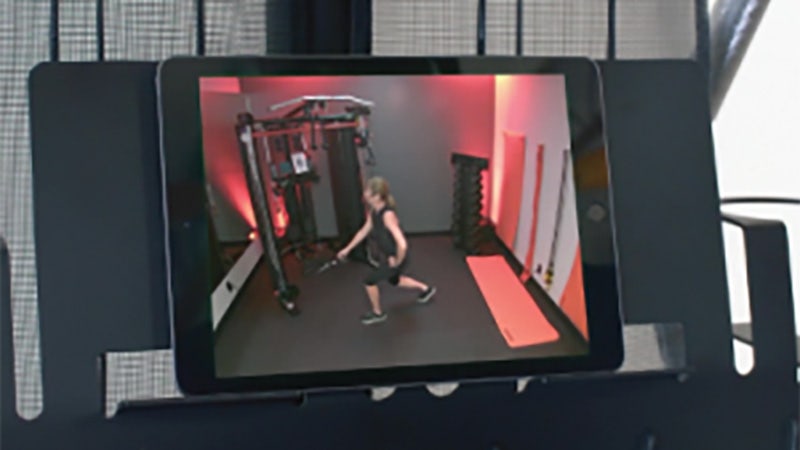 Take care of your perfect entertainment
By using a tablet or smartphone, you can decide at any time which workout is right for you. Get digital inspiration and guidance.
Twice as much power!
Thanks to the doubling effect, your training weight can be doubled with just one movement, thus providing even more variety and user-friendly handling at all performance levels.
Thanks to the intermediate weights, your training weights can be set particularly precisely. At the same time, the doubling mechanism allows for high resistance levels that provide the necessary training intensity even for advanced users.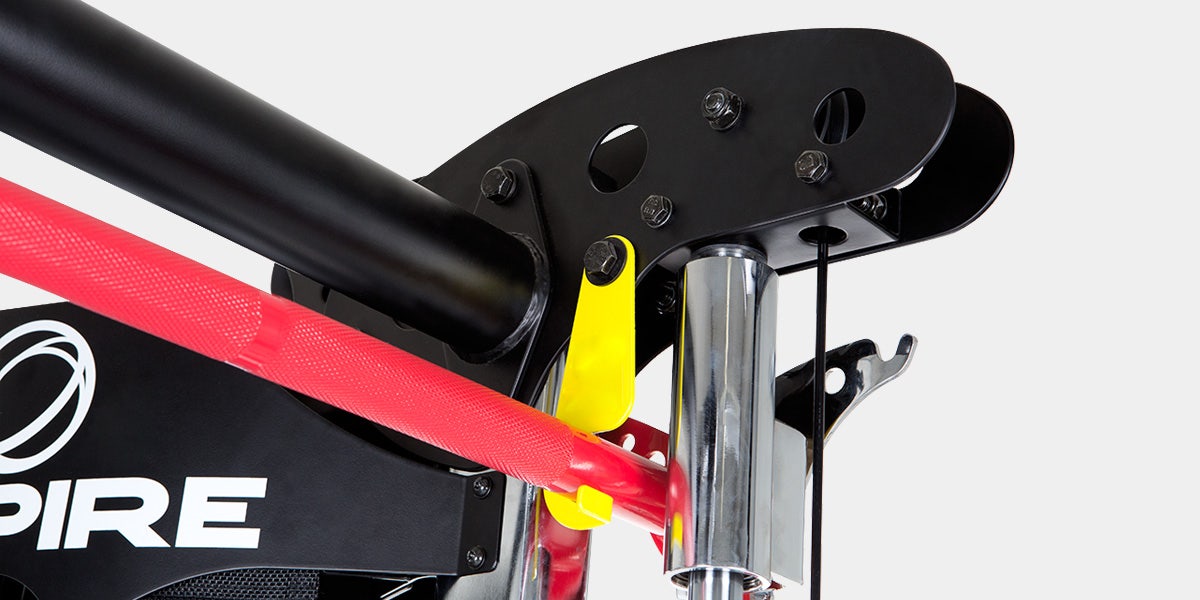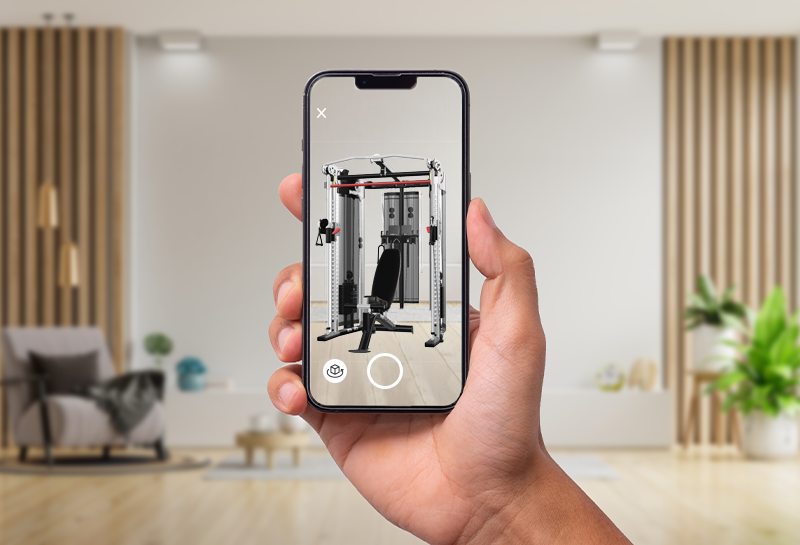 Experience your product at home now!
Whether as a 3D view on your PC or virtually in your own room via smartphone - immerse yourself in a whole new kind of product experience with HAMMER Augmented Reality.
Patrick
"The FT2 offers me all the possibilities for a fully comprehensive whole-body workout without additional weight plates! The strength station convinces with high-quality workmanship and provides you with all exercises for your perfect workout."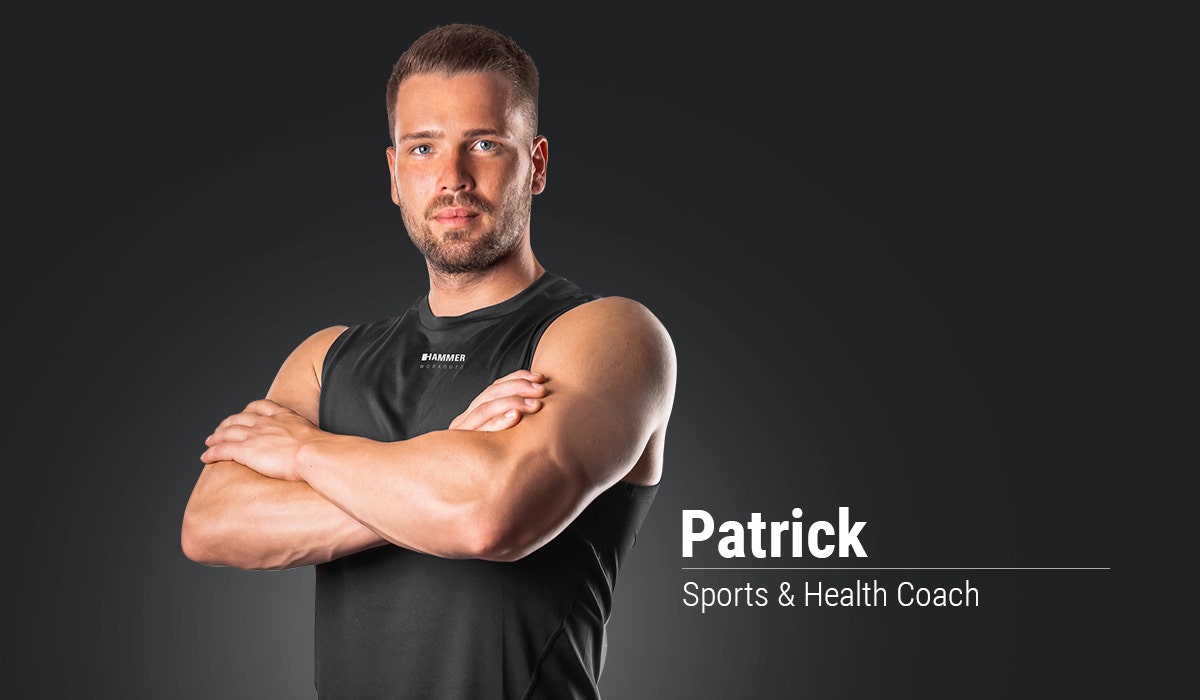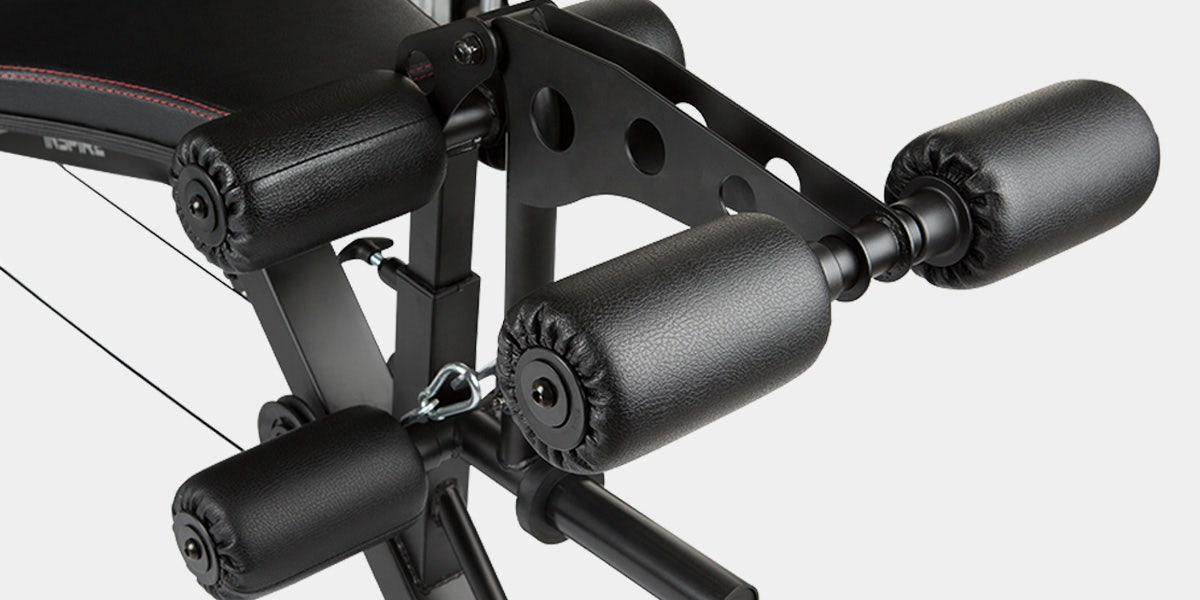 Intensive leg training
For a full leg workout, the training bench offers an integrated leg extension and leg curl module, which is connected to the cable pulls via a pulley.
By using the multi-press, squats and deadlifts can easily be performed at home. With the practical foot loop, you can also train your gluteal muscles in isolation with exercises such as hip extensions or adduction and abduction on the cable pull.
Strengthen your back
With the pull-up bar you can do a perfect lat workout. The bar offers you a variety of grip positions and impresses with its stability. There are also two cable pulls underneath the bar, which optimally complement your training options and exercise routines.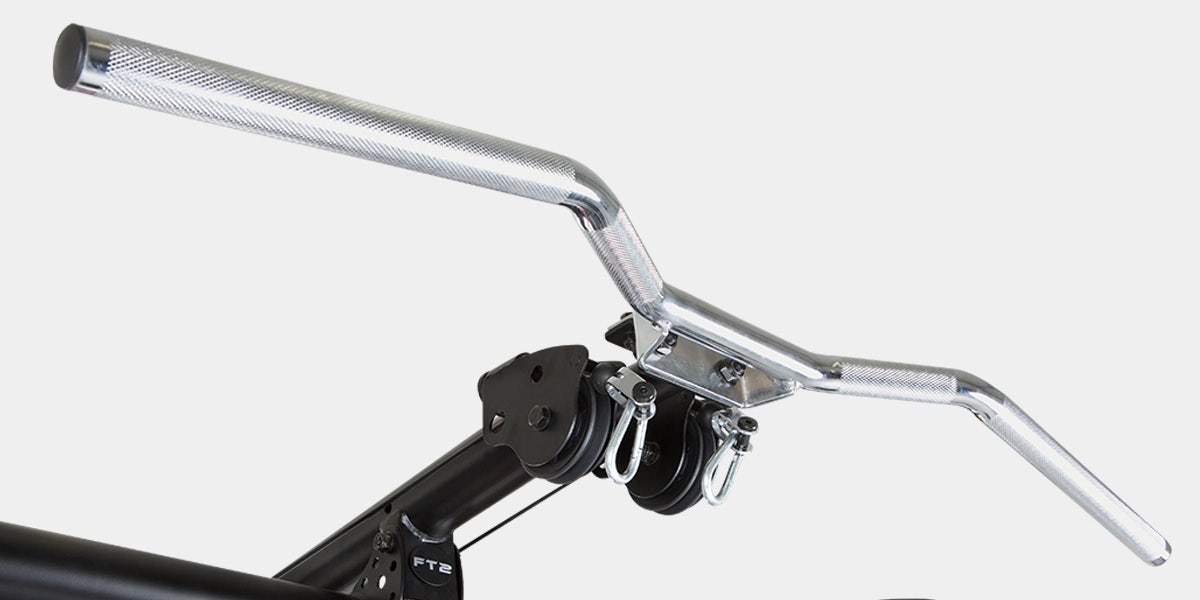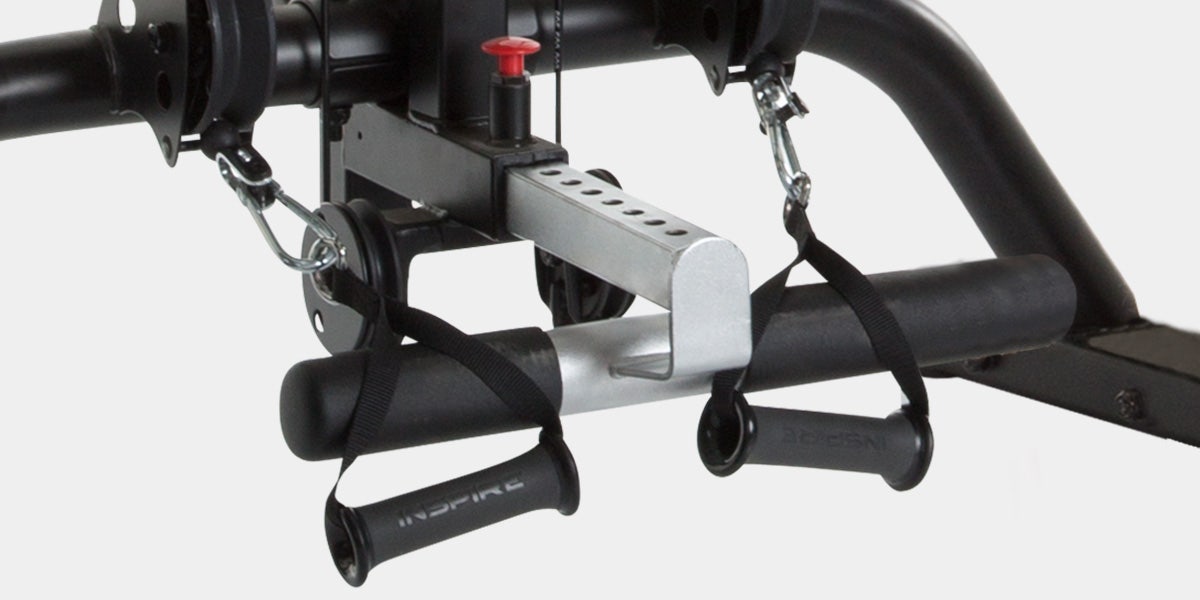 You have the choice!
In addition to the connection with the leg extension and flexor module of the training bench, you can optimally perform seated rowing and low-pulls. The robust step plate offers the optimal counterpart and guarantees stability during your workout.
Discover INSPIRE Fitness
Follow thousands of live and on-demand workouts. Whether it's strength training, indoor cycling, rowing, yoga or recovery videos.
Videos aren't your thing? You can always train with written workouts created for each setup. Browse an entire library of exercises, including demonstrations.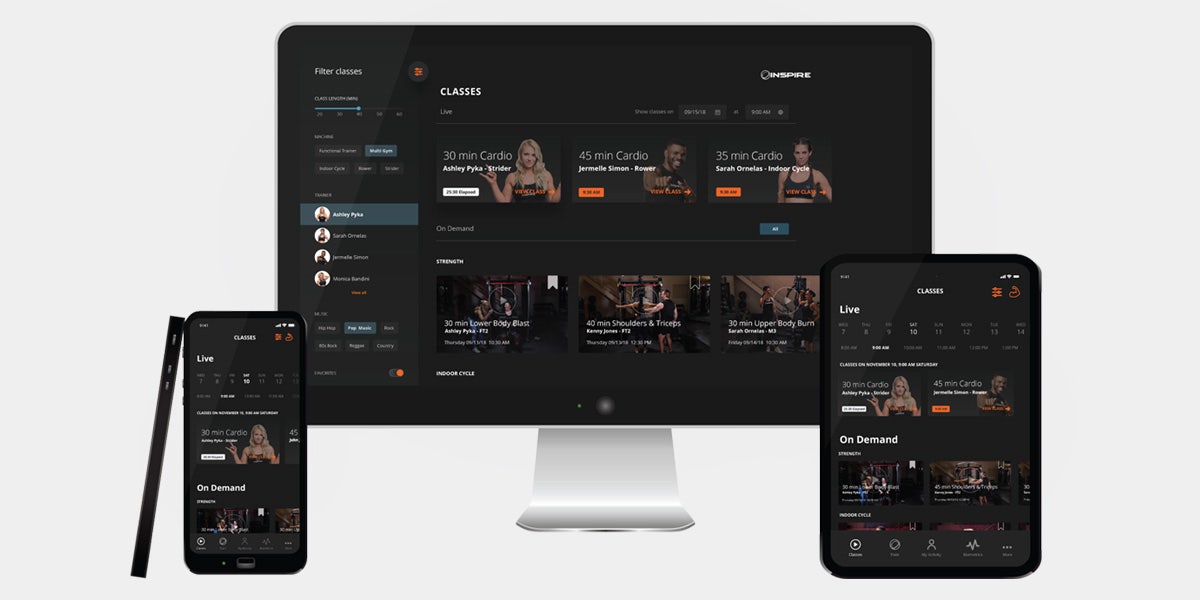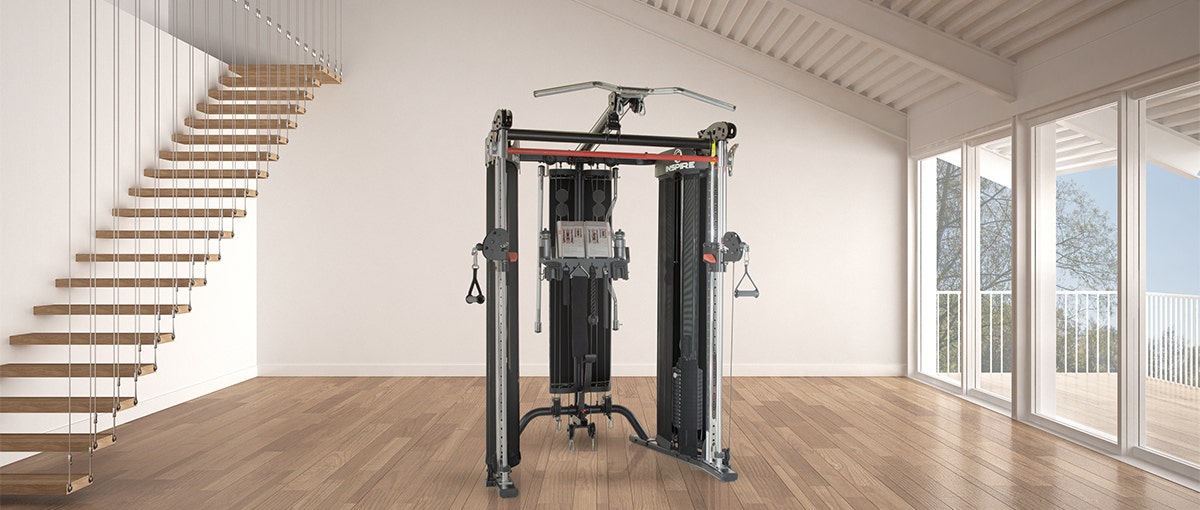 The FT2 impresses with its stable construction and does not take up too much space.
Markus
After the first few muscle hangovers, the device is just HAMMER fun to train on and it doesn't get boring.
Seb
The developers have created a very well thought-out training device, hats off!
Thomas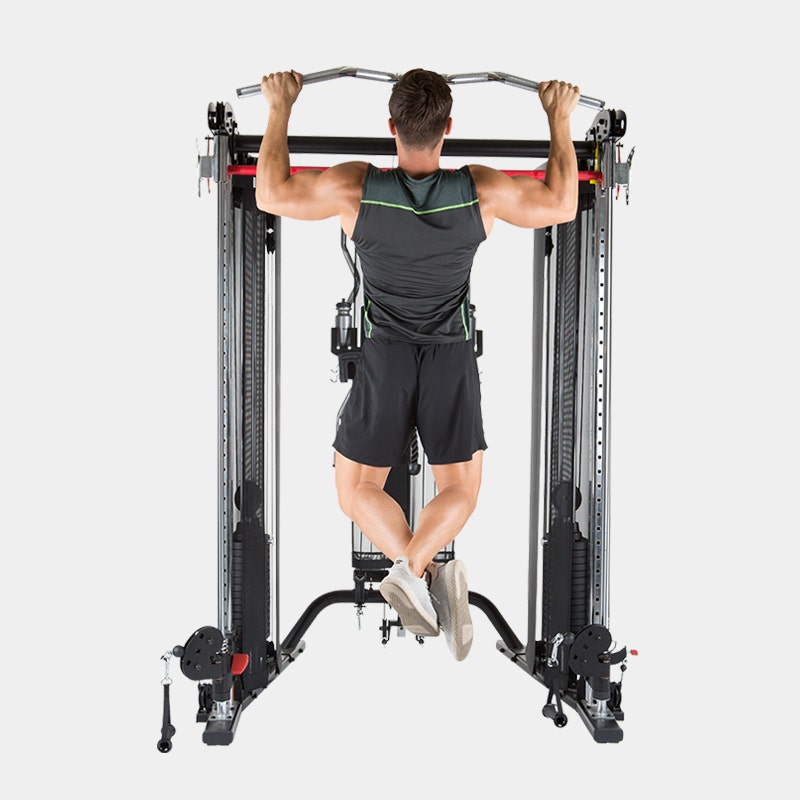 Pull-ups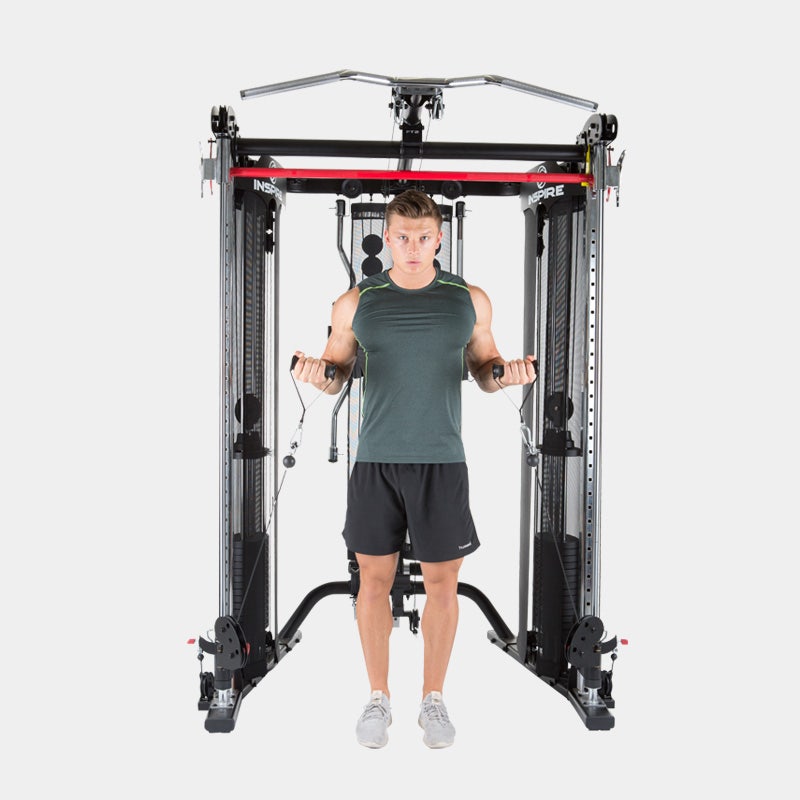 Biceps training on the cable pulley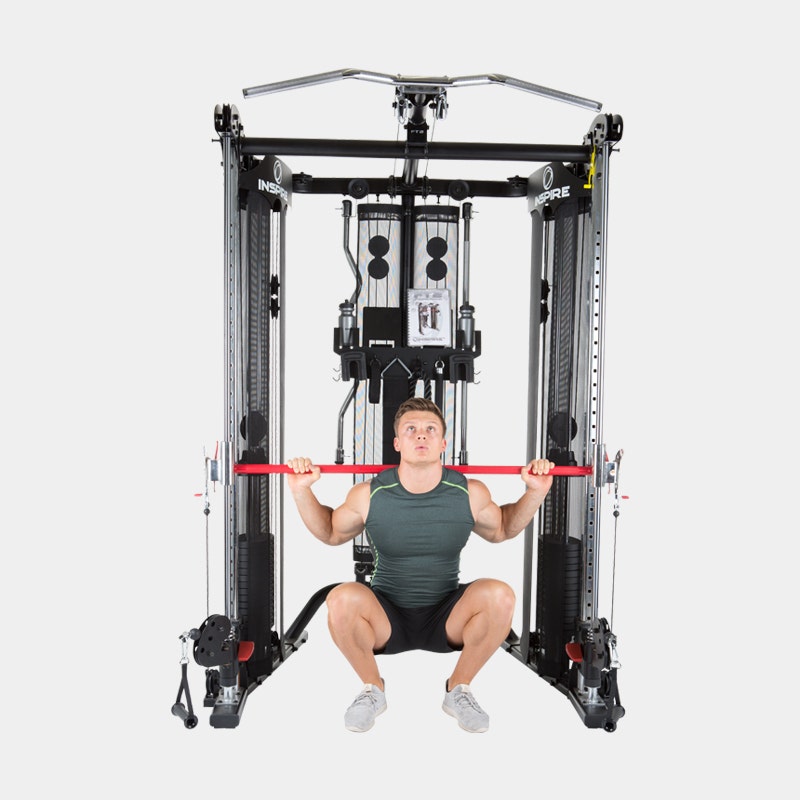 Squats on the multi-press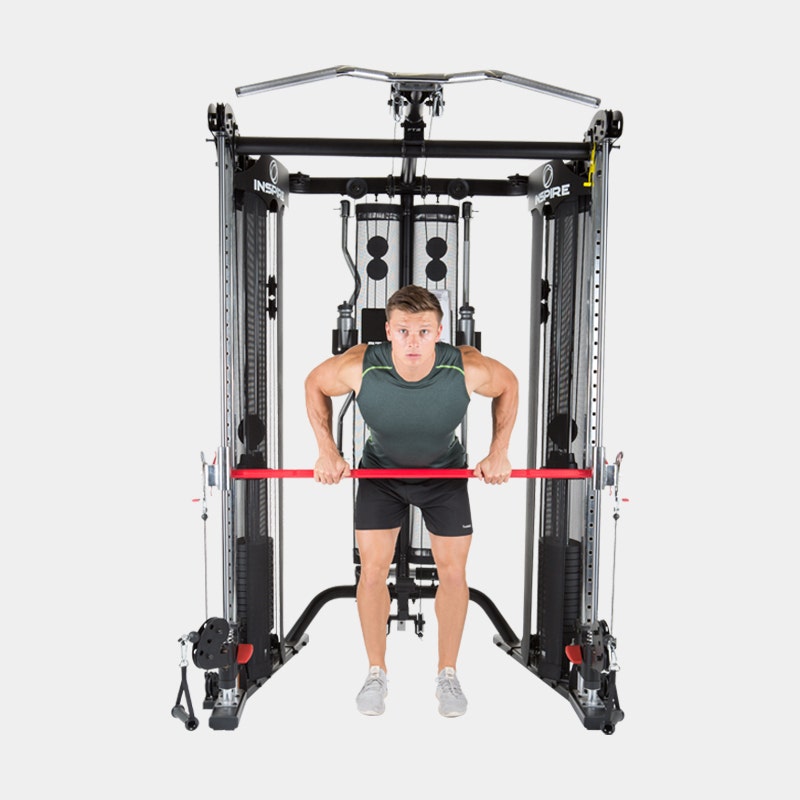 Deadlift on the multipress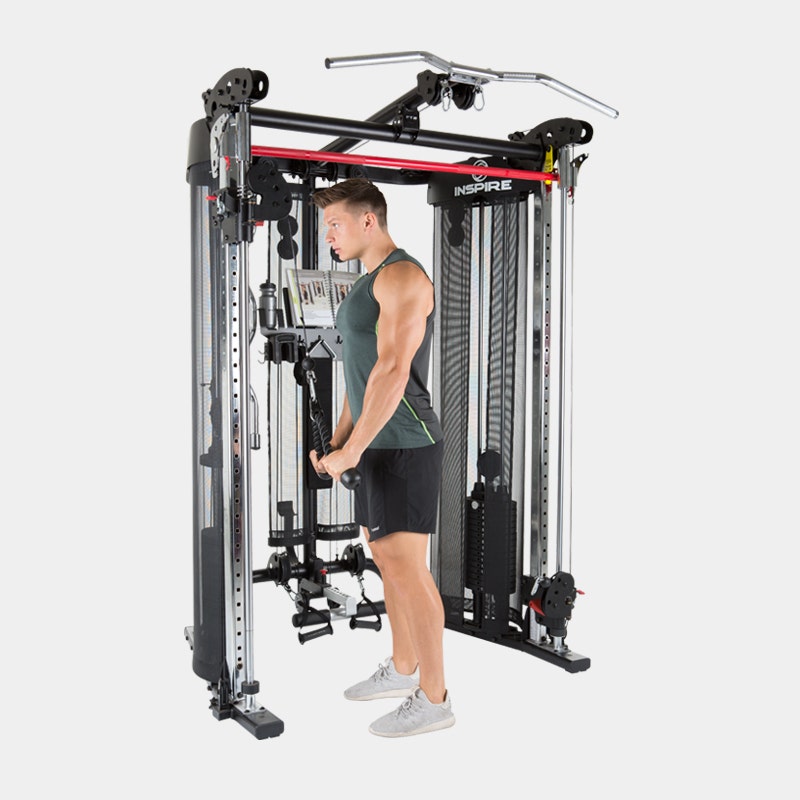 Triceps workout on cable pulley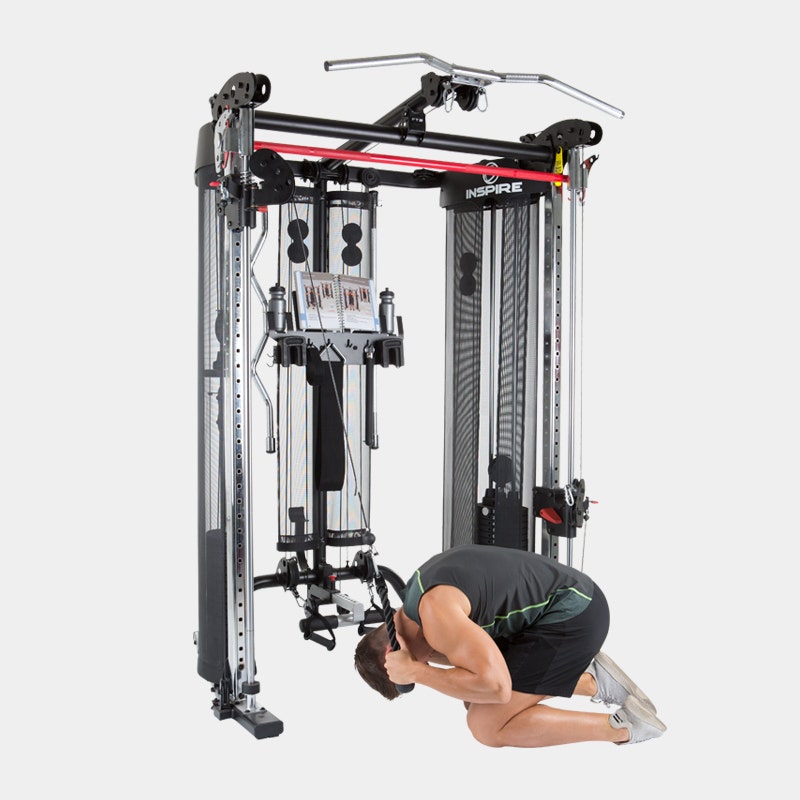 Crunches on cable pulley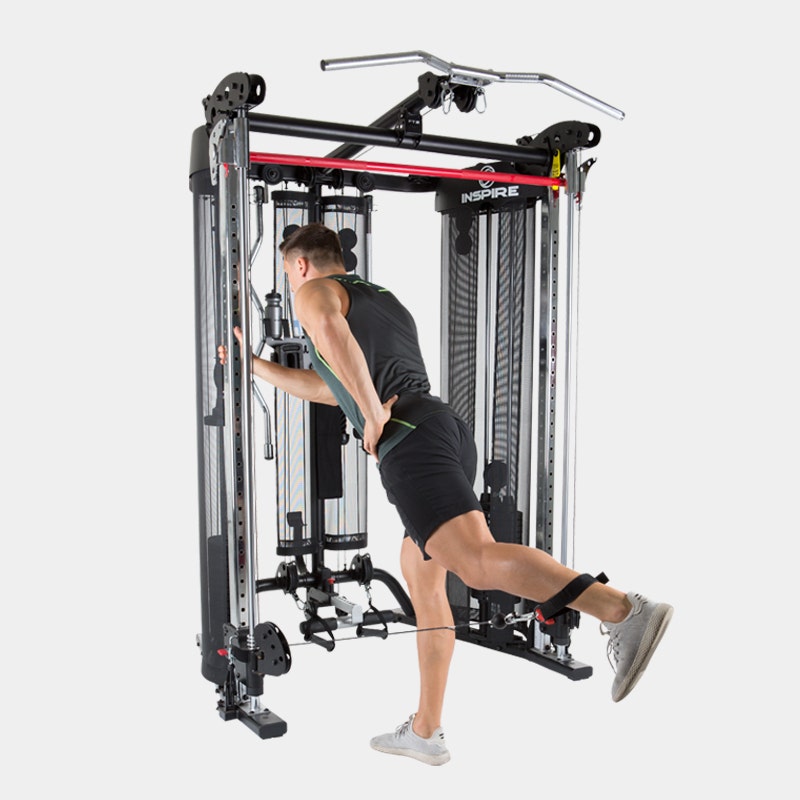 Leg raises on cable pulley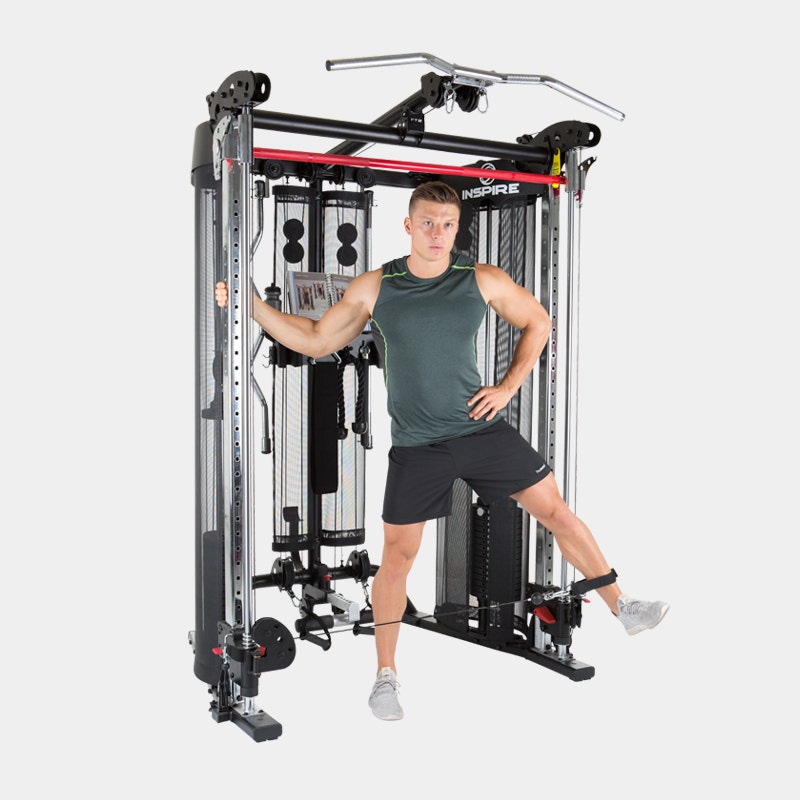 Training of abductors and adductors with footstrap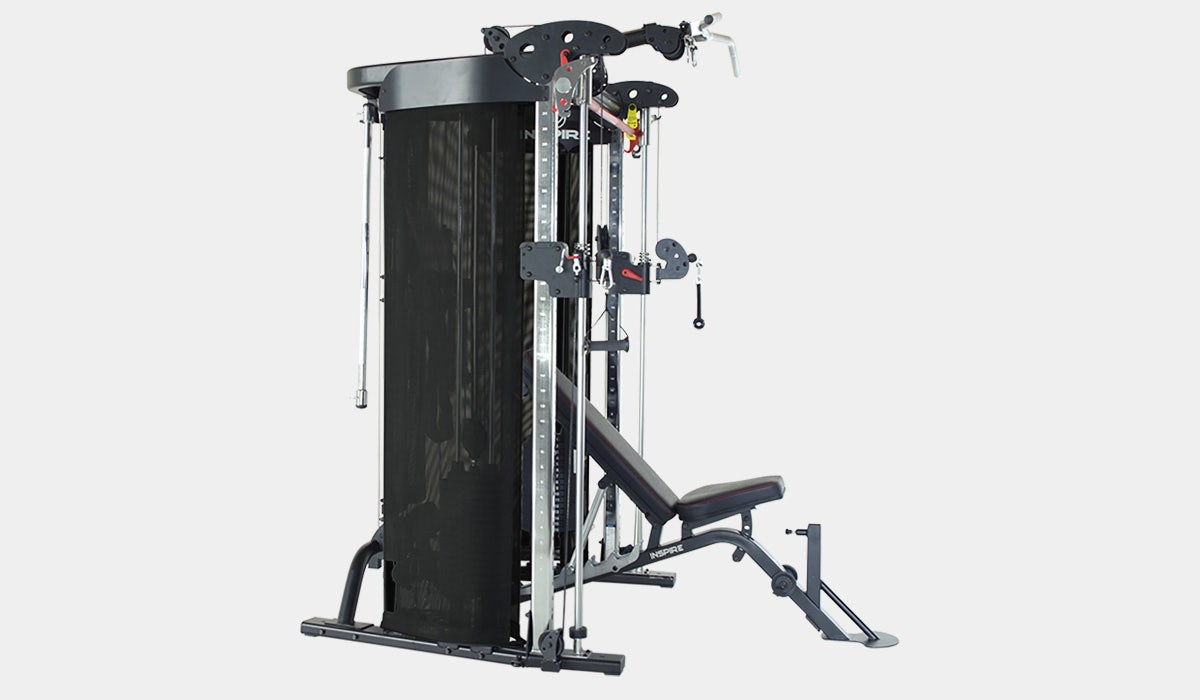 Expand your possibilities
With the incline bench already included for the FT2, your training becomes even more versatile. Whether it's cable crossovers in a lying position or kneeling rowing on the cable pulley. The back and seat pads can be adjusted quickly and easily and are of high quality.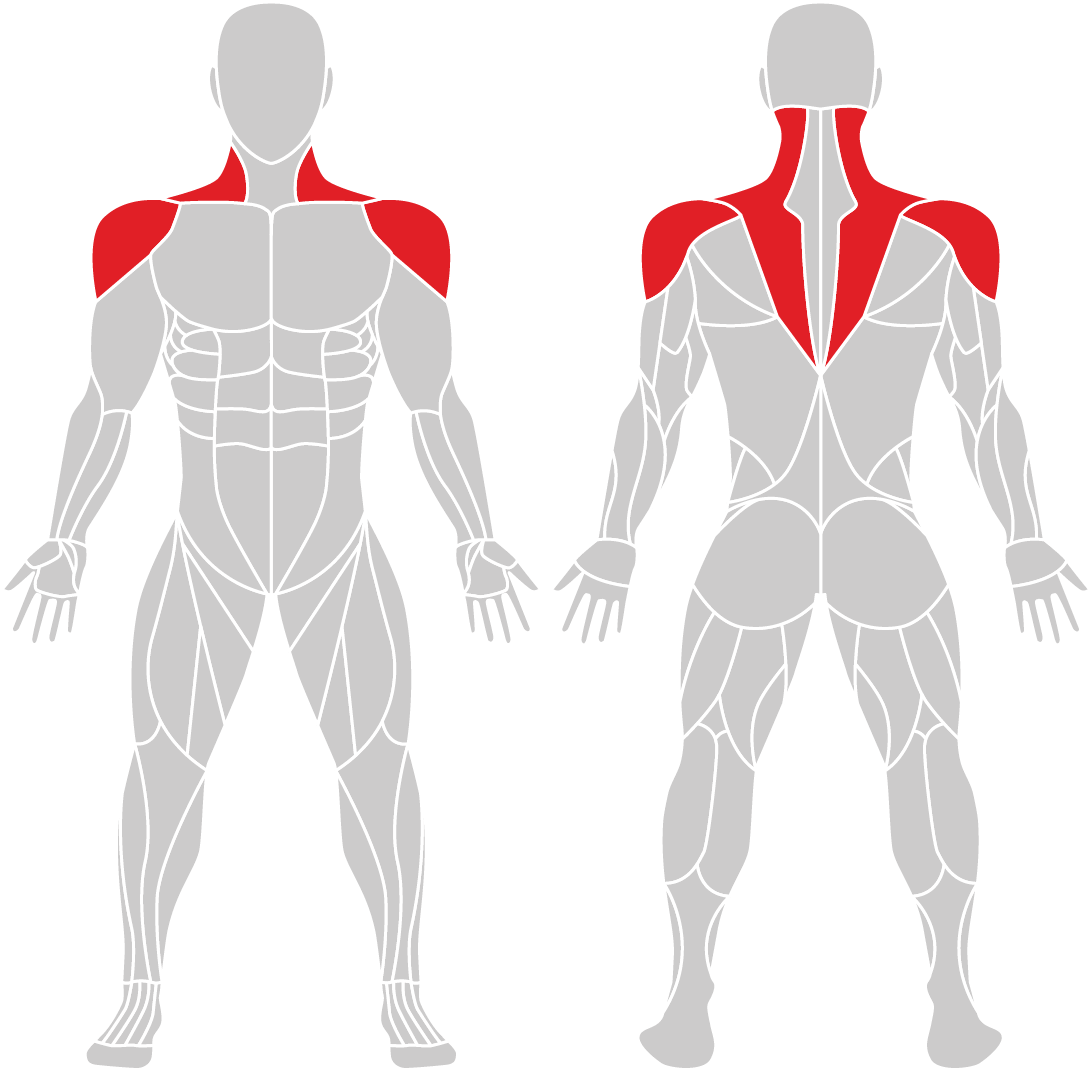 Strong neck and defined shoulders
Side raises on the cable pulley are excellent for strengthening and stabilising your neck and shoulder area.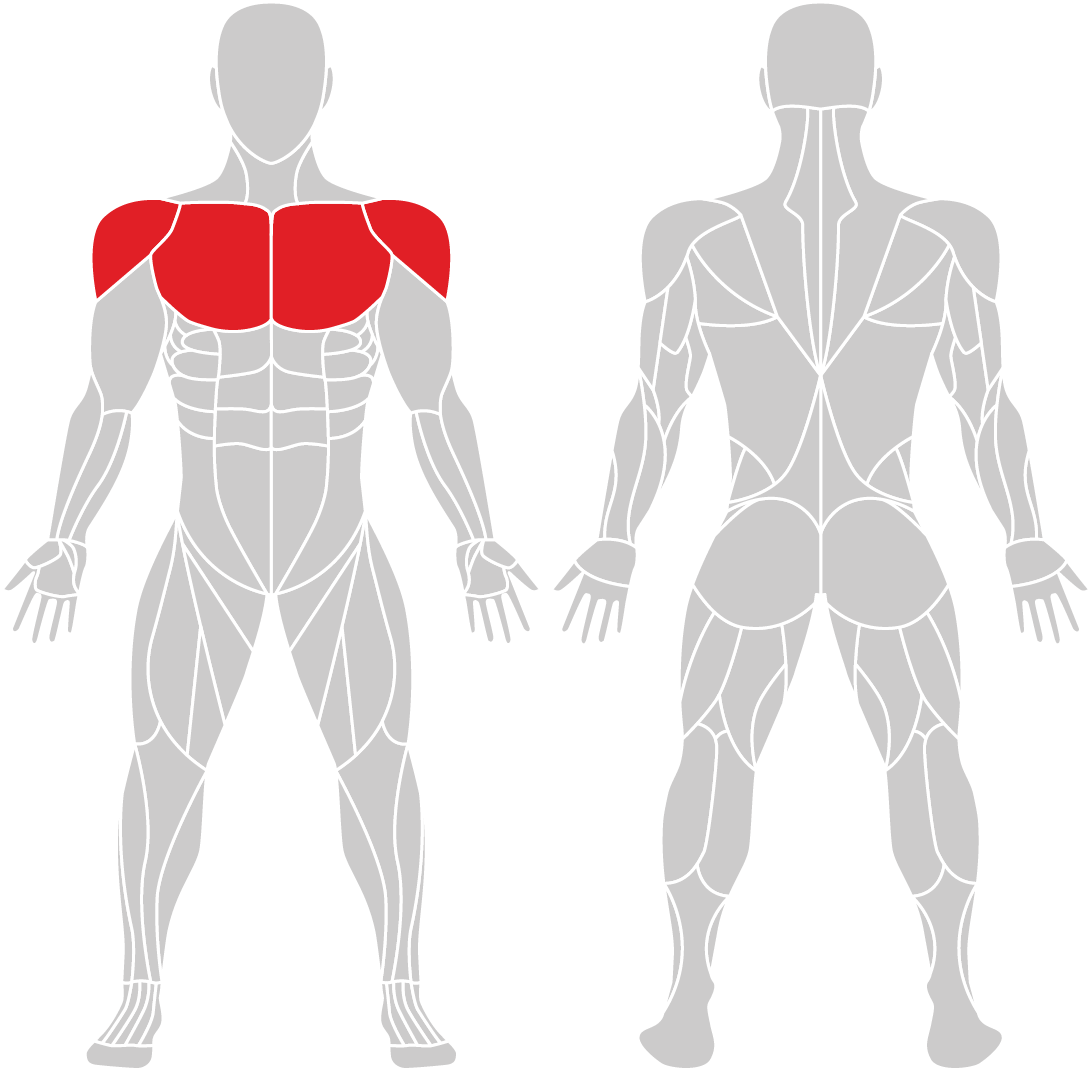 Targeted training for your chest muscles
With the two independent pulley slides on the cable pulley towers, you can train your chest muscles, especially with the butterfly exercise your chest muscles with the butterfly exercise. You can quickly change the training angle to train even more effectively and to and to set new muscle stimuli.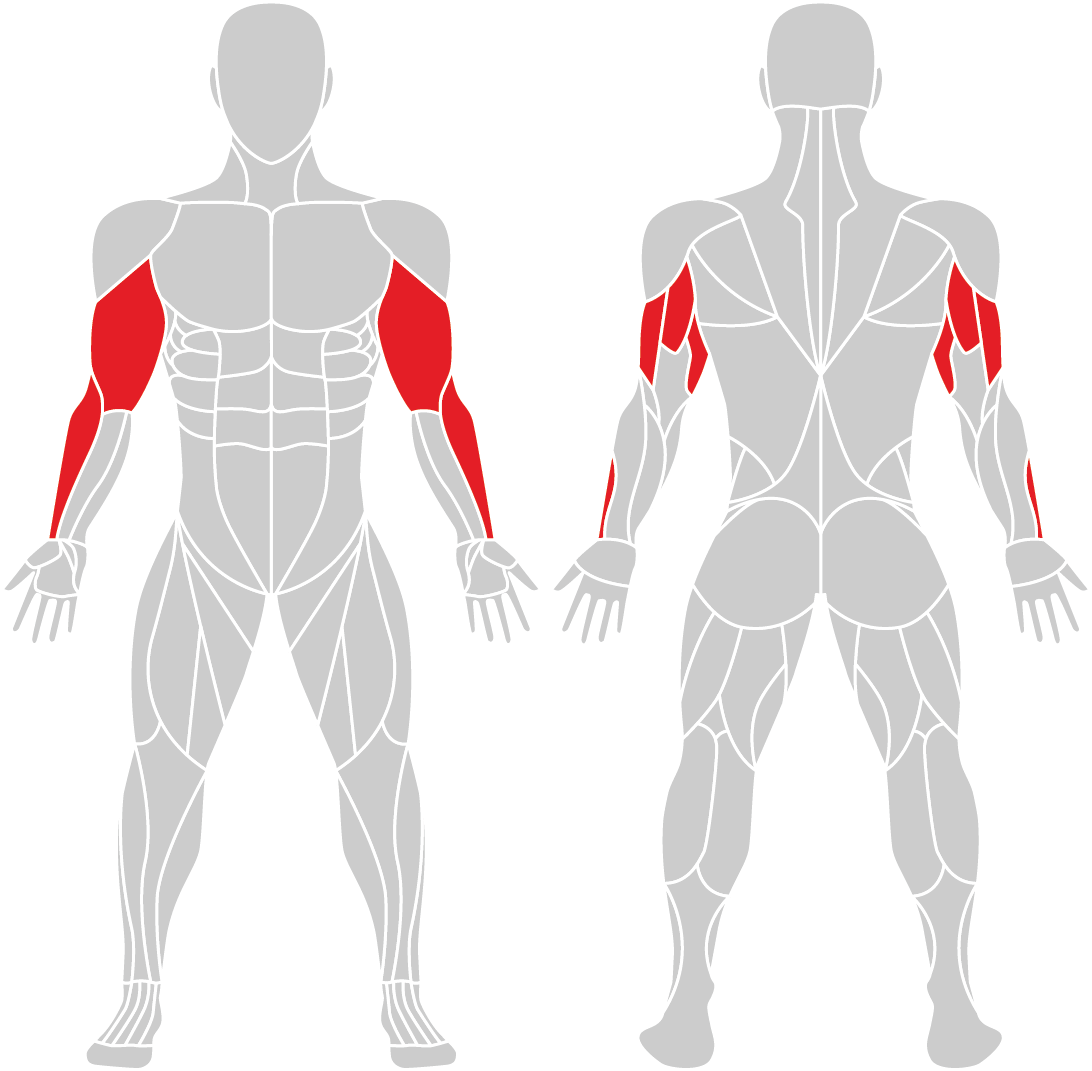 Training your upper arms
The adjustable pulley slides are perfect for your triceps and biceps training. With the curl bar or the handles on the pull ropes, you can set different training angles and stimuli.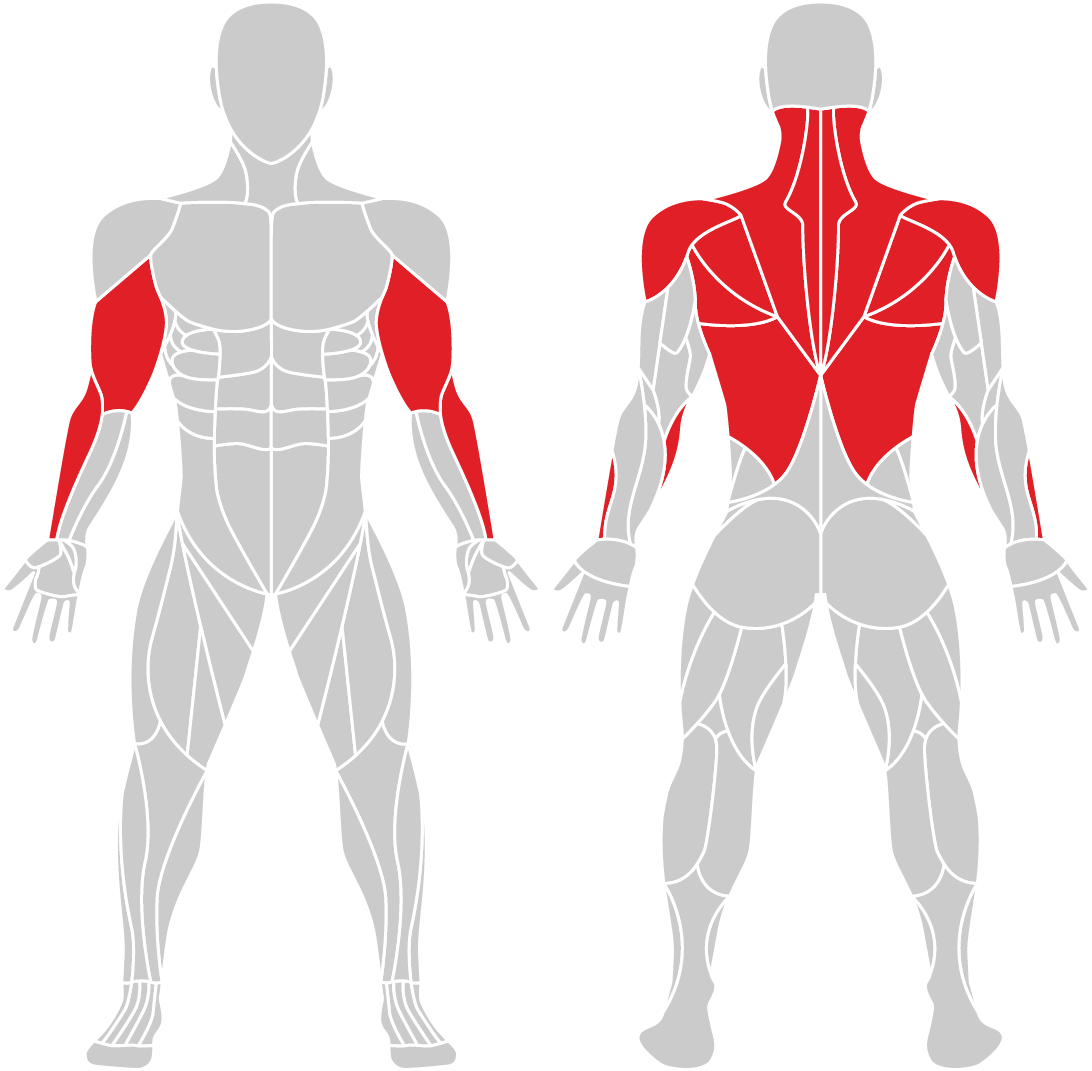 For your perfect posture
The strength station offers a pull-up bar, with which you can perform perfect pull-ups and other bodyweight exercises pull-ups and perform other bodyweight exercises.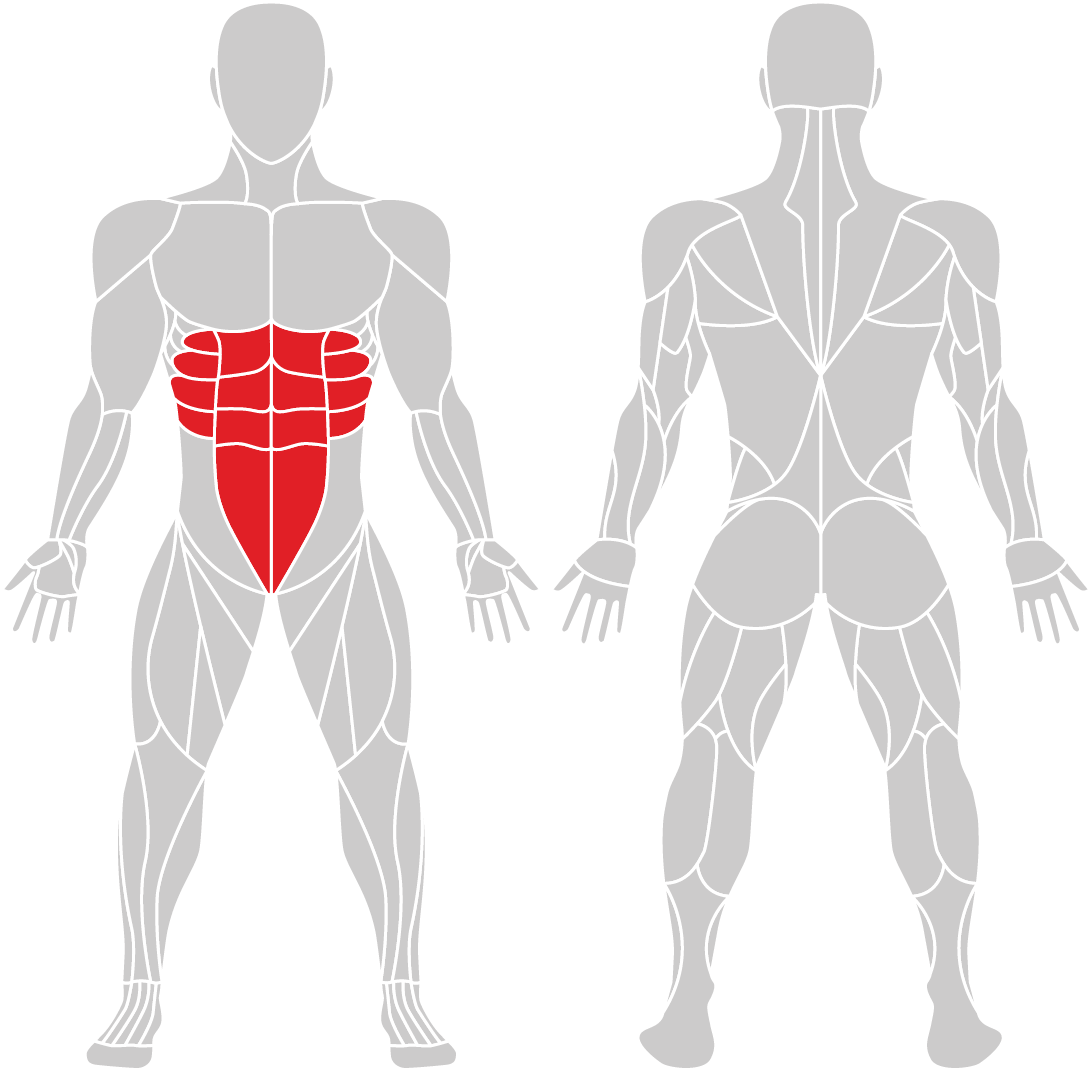 Optimal training of the abdominal muscles
With the help of the cable pulley you can easily perform lateral rotation movements to activate your abdominal muscles. By doing crunches while kneeling in front of the cable pulley, you primarily train the inner muscles of your abdomen.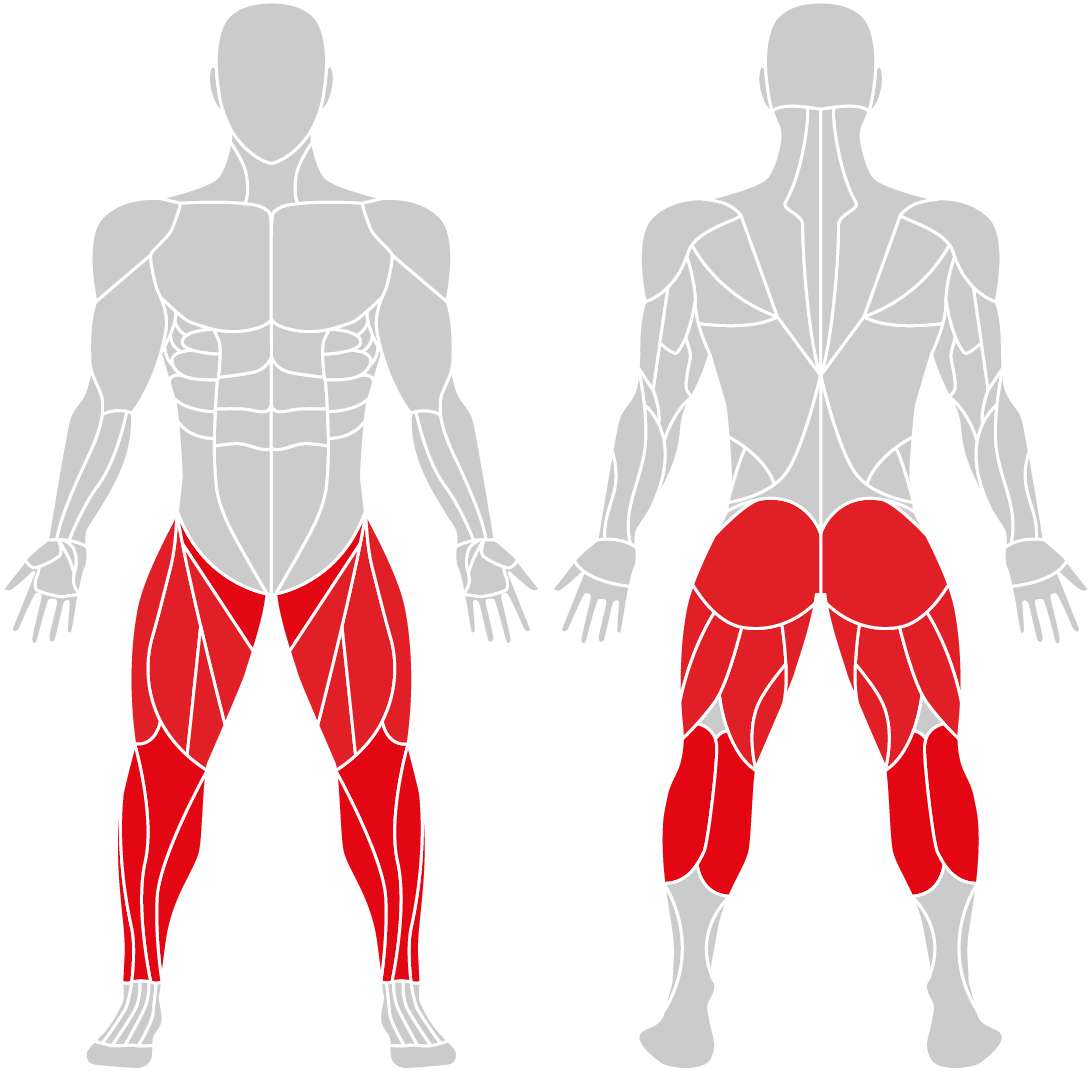 Stable and strong
When squatting on the multi-press, you can adjust the resistance to your liking and get a very effective and safe leg workout without heavy weight plates.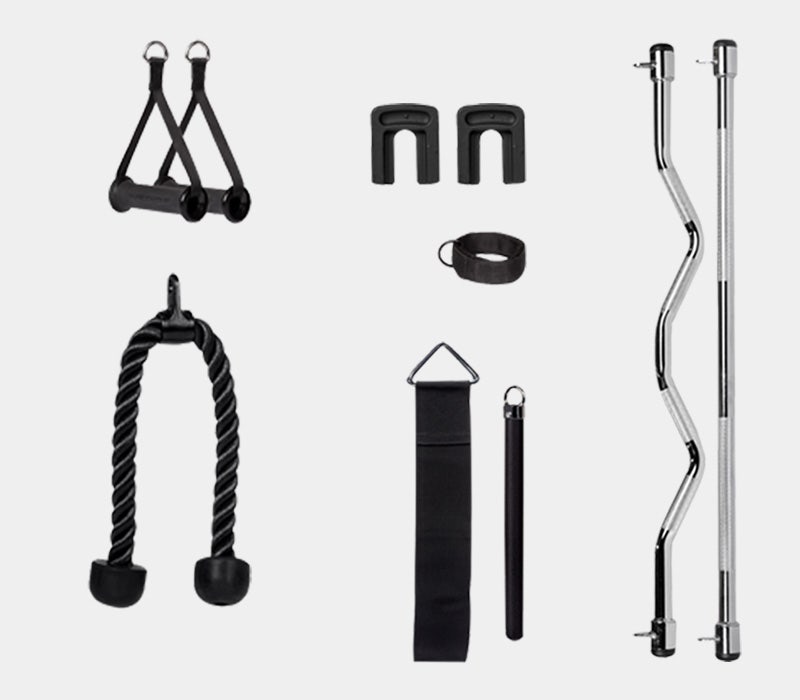 Choose your perfect accessories
Versatile accessory set consisting of curl bar, SZ bar, tricep rope, foot strap, presser bar and 2 rotating handles. Training without limits, with the variety of additional accessories your whole body workout is easily possible and lets you set new training stimuli at any time.
Dimensions and weight
Build up size (L x W x H)
132 x 170 x 212 cm (Platzbedarf 170 x 190 x 212)
Additional weights inclusive
No
Upgradable with additional weights
10 x 4,5 kg
Shipping
Delivery time
4-8 working days
Delivery Information
Delivery to curbside (Please leave your phone number when ordering, so we can arrange a suitable delivery date for you)
Private use
on the main frame
10 years
Semi-professional use
on the main frame
5 years
* Semi-professional use: For use in hotels, sports clubs, etc. - not in fitness studios
Summary of all possible strength exercises with the FT2
You can find out how to do the exercises correctly and exactly which muscle groups are trained by clicking on the respective exercise.
Clients ask, our fitness experts answer
Do you need more information about the product? Ask your question here. Our fitness experts will answer quickly and easily.
Our recommendation for you