Kinomap
Zwift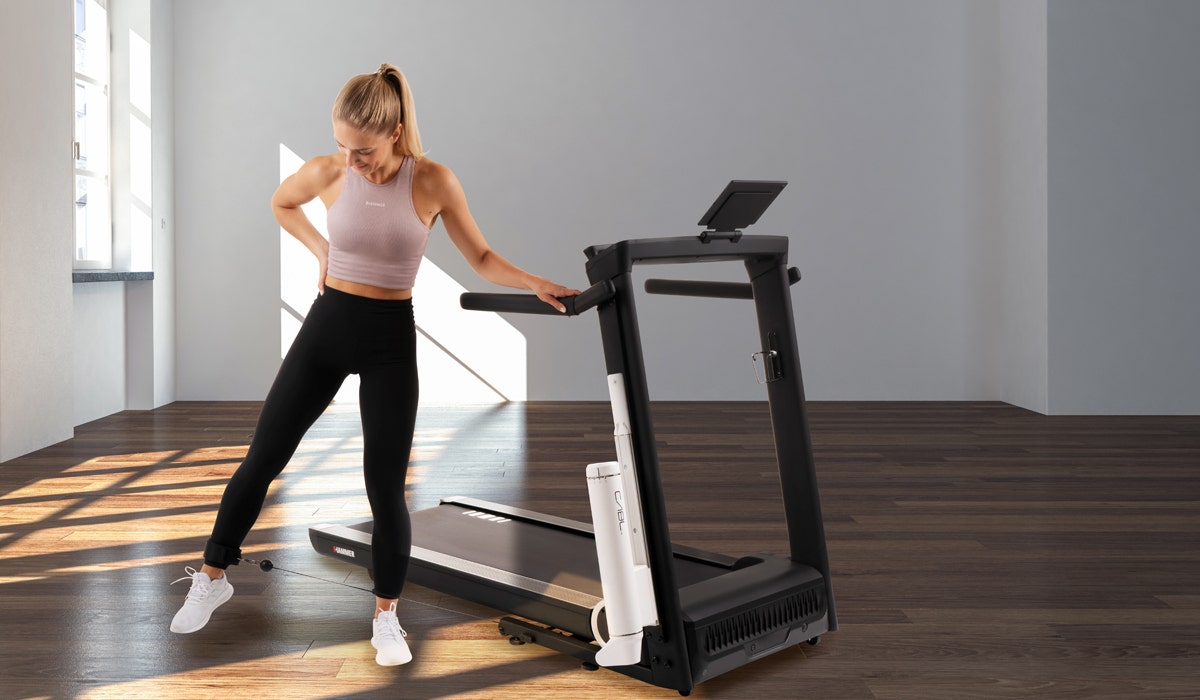 The perfect combination of muscle and endurance training
Consisting of our two top sellers, the Q. VADIS 7.0 & CABL you can experience the best of both worlds with the Cardio Strength! With the modern cable pulley on your high-tech treadmill, you train strength and endurance in a space- and time-saving way.
Easy resistance regulation
With the help of the rotation function, you can easily adjust the intensity of your training. Achieve continuous improvement and realise your goals!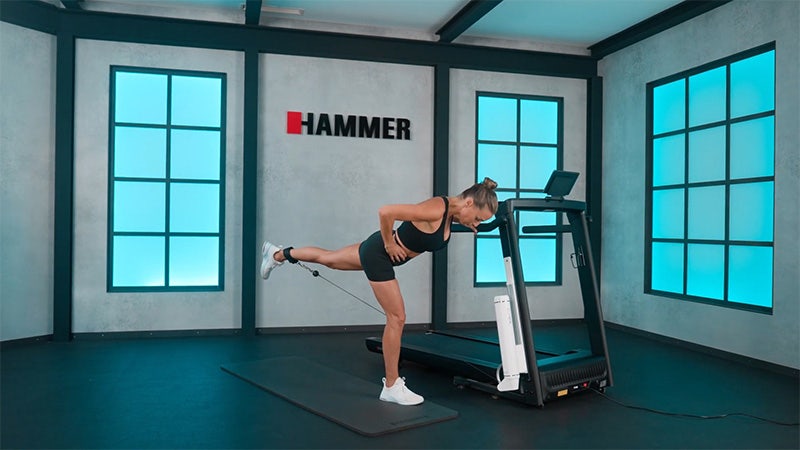 Product Highlights
Convince yourself of all the features of the Q. VADIS 7.0 CS!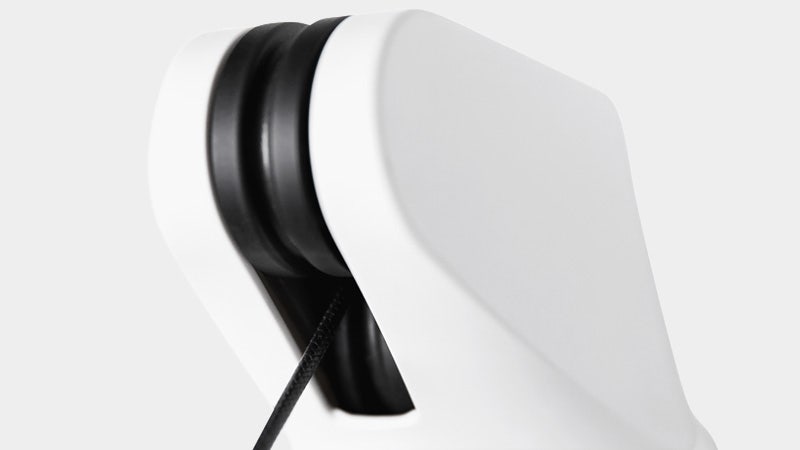 Flexible strength training
Rotating cable pulley module, experience strength training from every conceivable angle and enable a comprehensive full-body workout.
Discover your favourite workout
With HAMMER Workouts, we constantly offer you new and motivating classes with your Cardio Strength. Work out with our expert trainers and achieve your individual fitness goals in 10 to 50-minute workouts. No matter whether you use your smartphone, tablet or laptop, no additional subscription is required.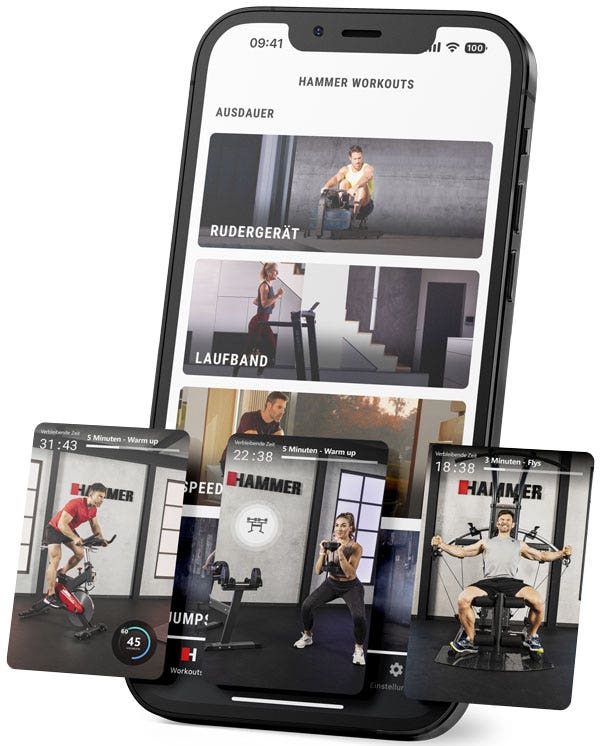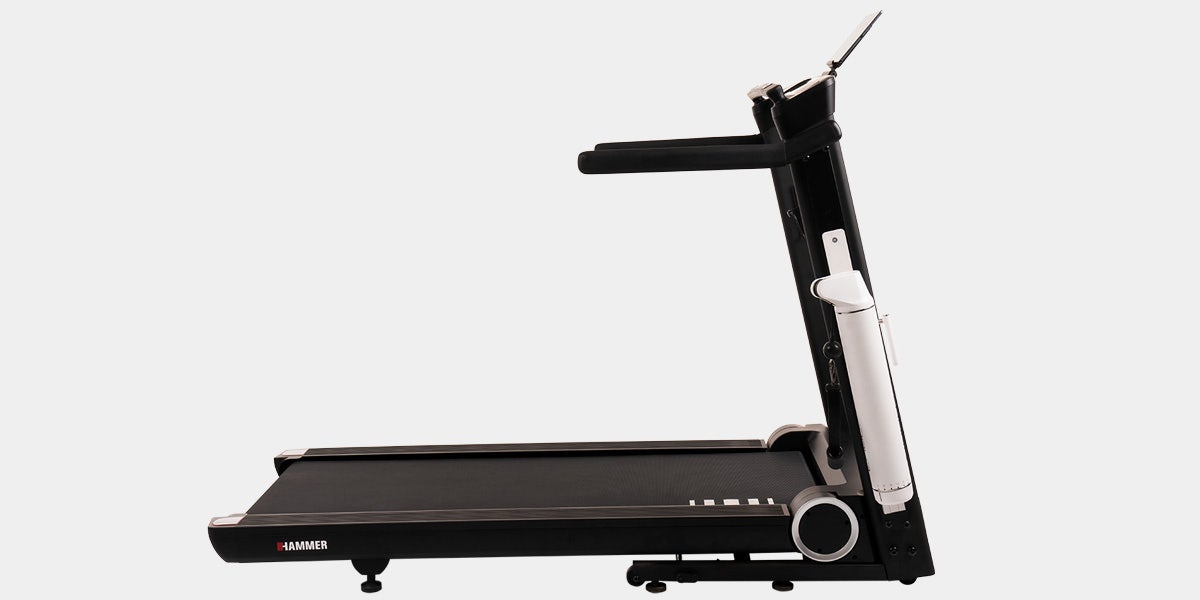 More time for you!
Your full-body workout in a compact format! The Q. VADIS 7.0 CS gives you an effective workout at home. Thanks to the compact design, you not only save space, but also time and complete exercises for your entire body at the same time. The easy handling and compact dimensions allow you to start your workout immediately and work all important muscle groups.
Full-body training in fast forward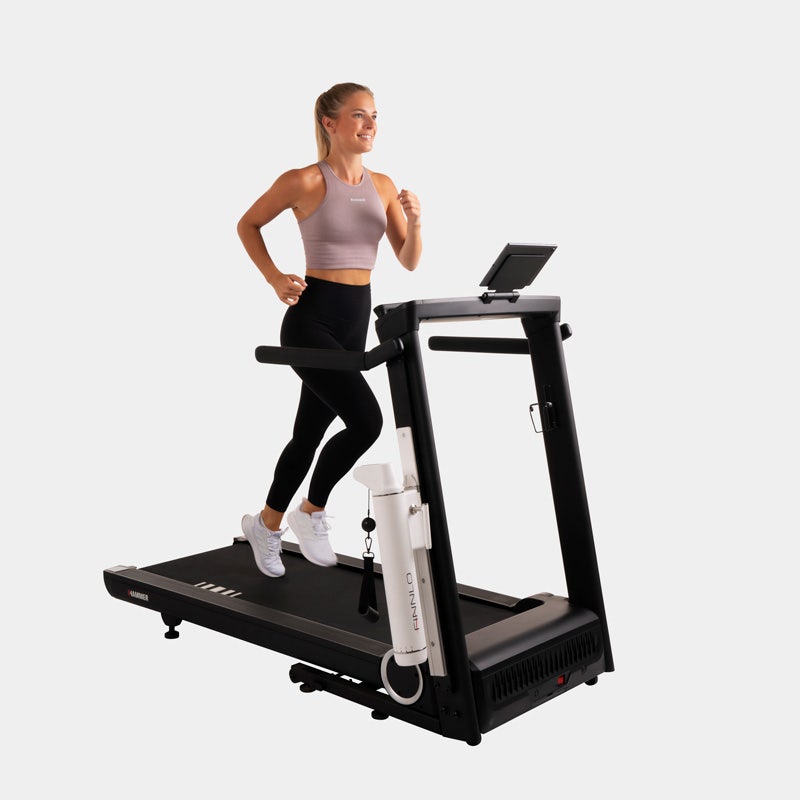 1. Classic running training
Strengthens your cardiovascular system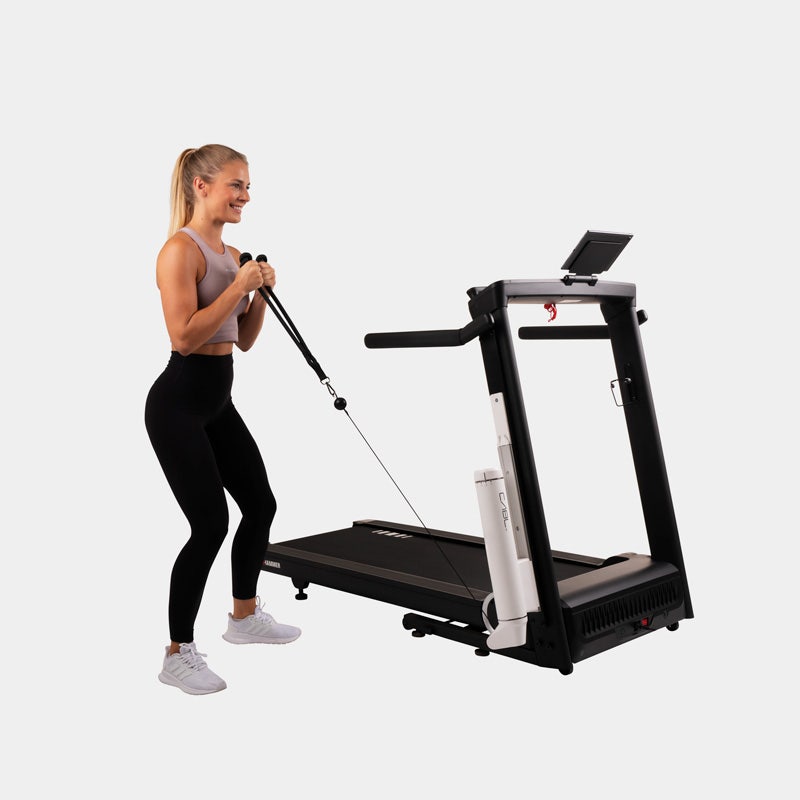 2. Biceps curls with both arms
Train your upper arm muscles.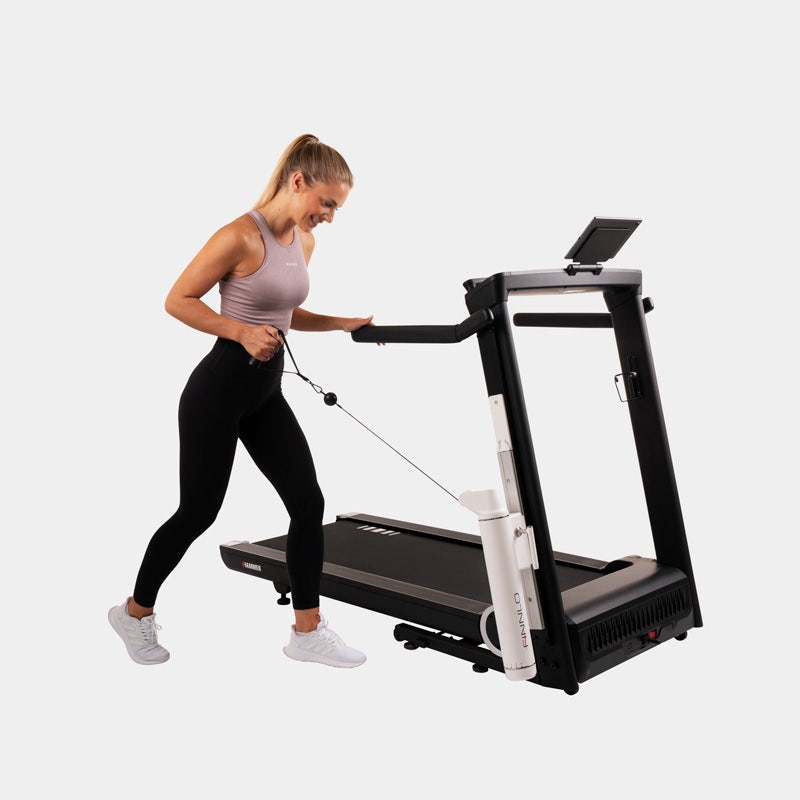 3. Rowing standing
Perfectly feasible with the included handle.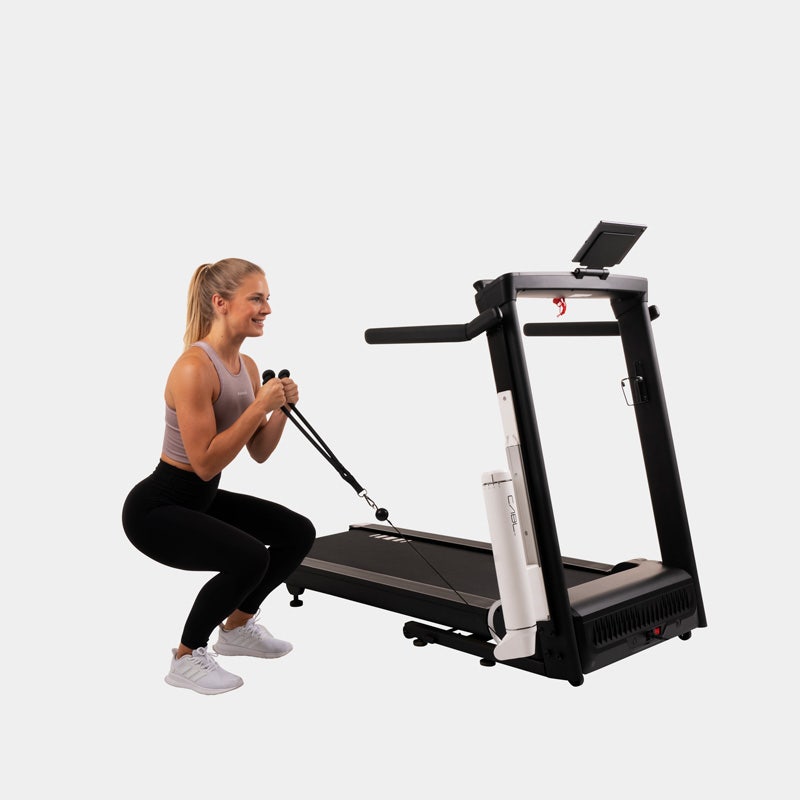 4. Squat
Optimal for your entire leg musculature.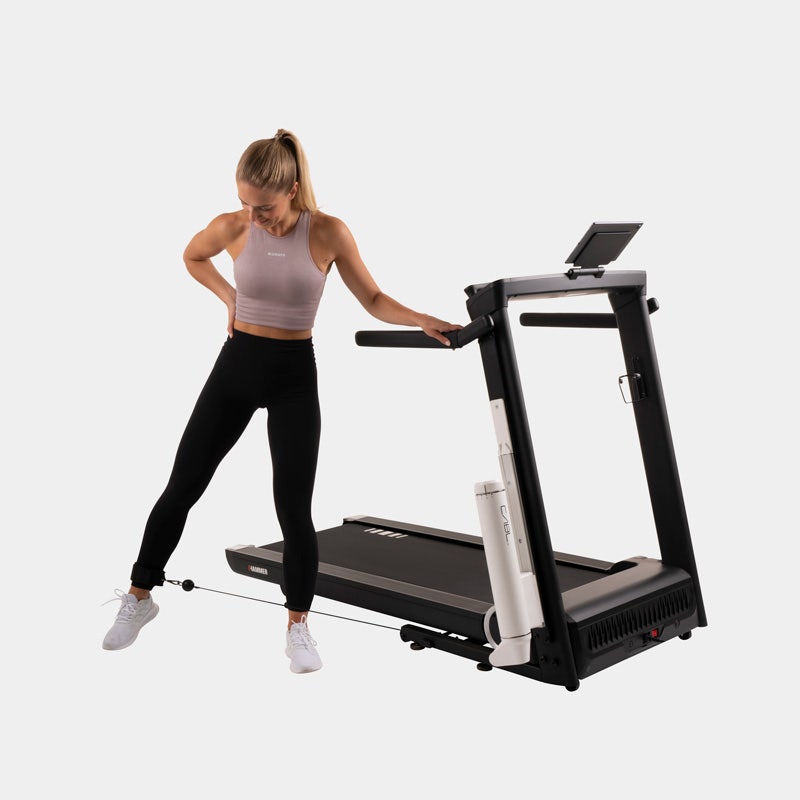 5. Abductors
Strengthens gluteal muscles and abductors.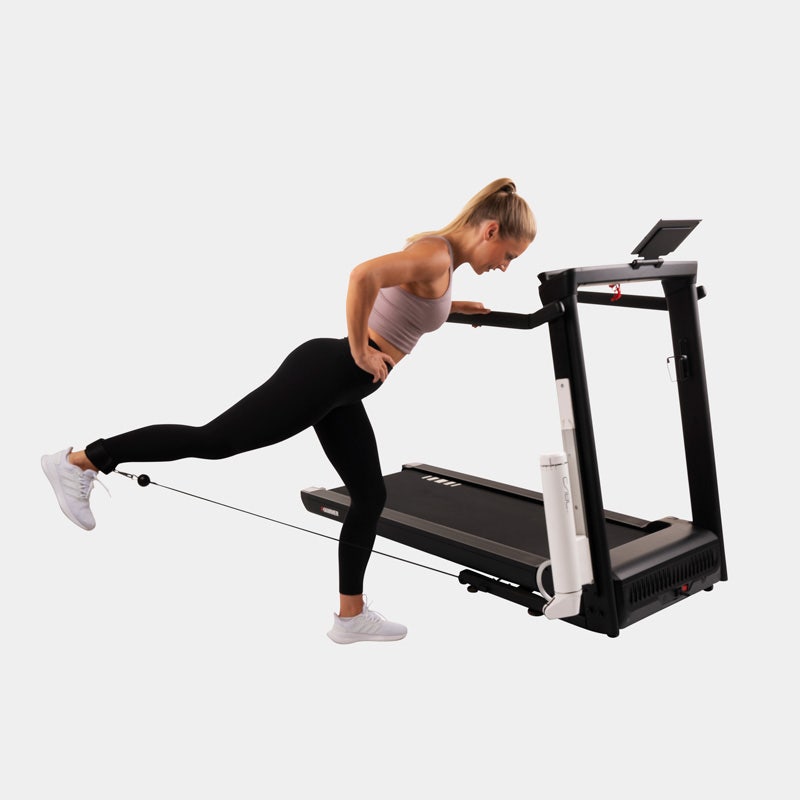 6. Kickbacks
Perfect for the posterior chain of your leg muscles.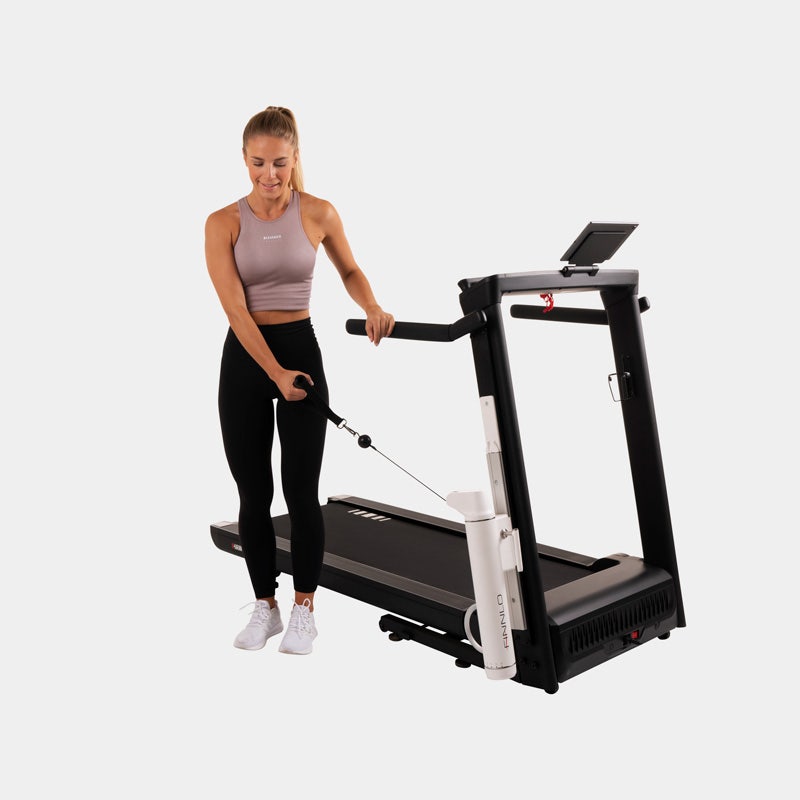 7. Strong shoulders
Train your shoulder muscles with the help of the CABL.
Expertise of our trainers
"The CS series offers you the perfect opportunity to combine your running training with highly effective strength exercises. Another advantage is that it saves time and takes up little space in your home."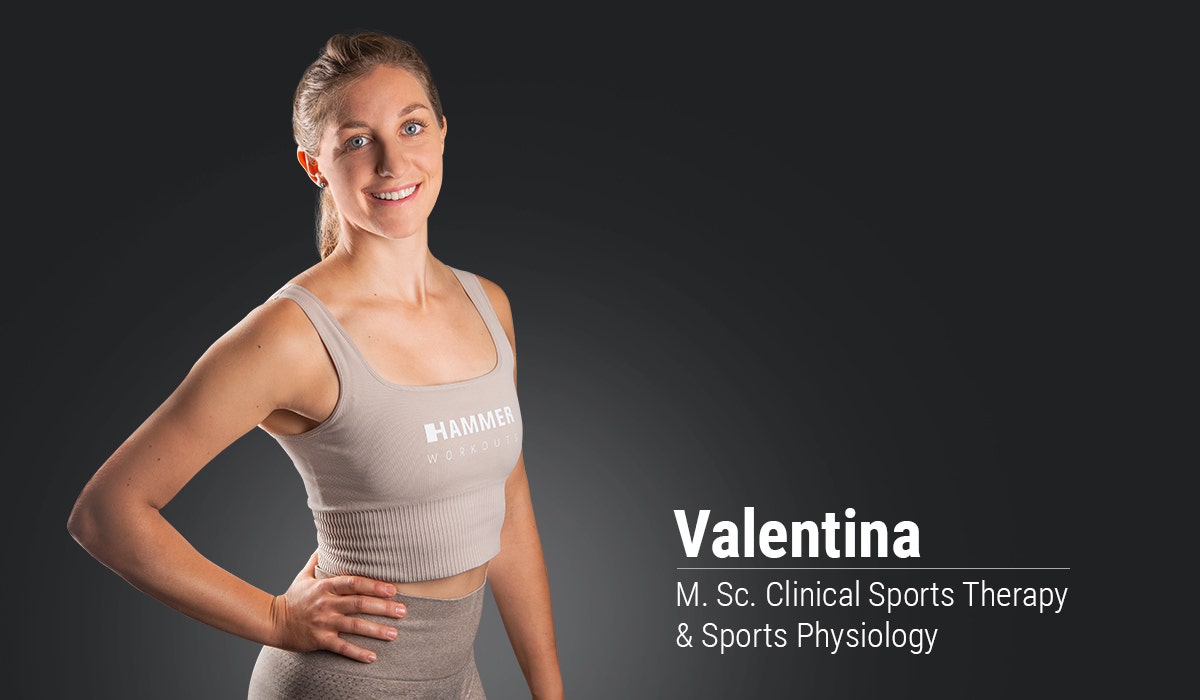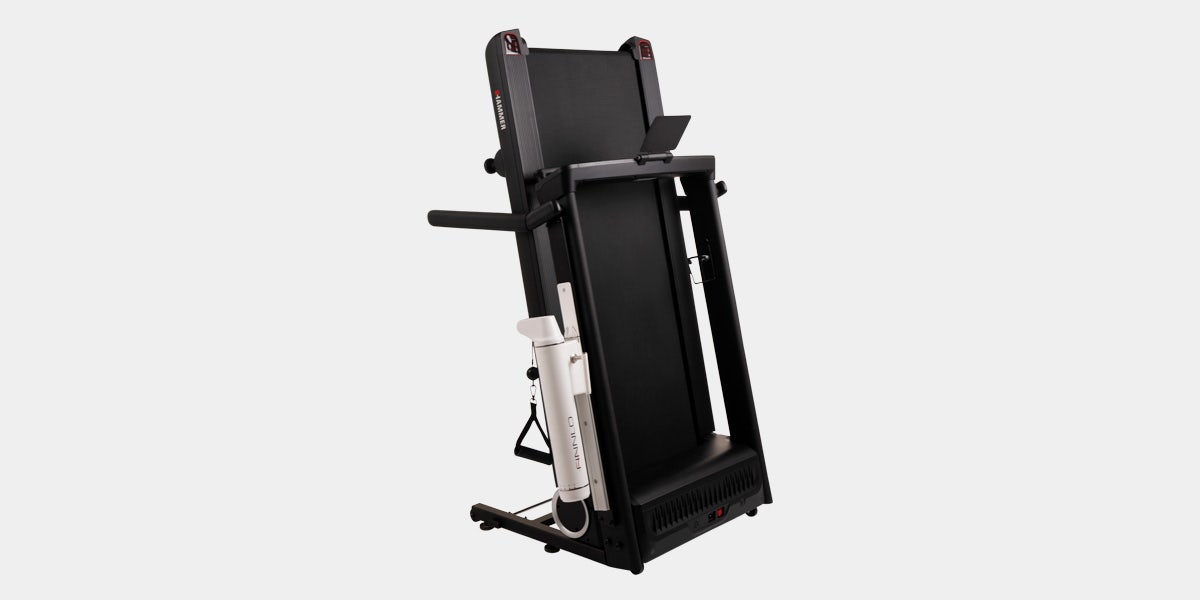 Space saving
No drilling, rebuilding or lugging weights. Attach the slim cable trainer securely and stably to your Q. VADIS treadmill. The space requirement does not increase with the CABL. Your performance, on the other hand, is doubled!
Innovative technology
The Nytrocell traction technology is the latest innovation in the fitness sector. Through the use of high-quality materials and the most modern technologies, it enables an effective and gentle whole-body workout. The special traction technology ensures a smooth and natural movement that optimally works your muscles and is easy on your joints.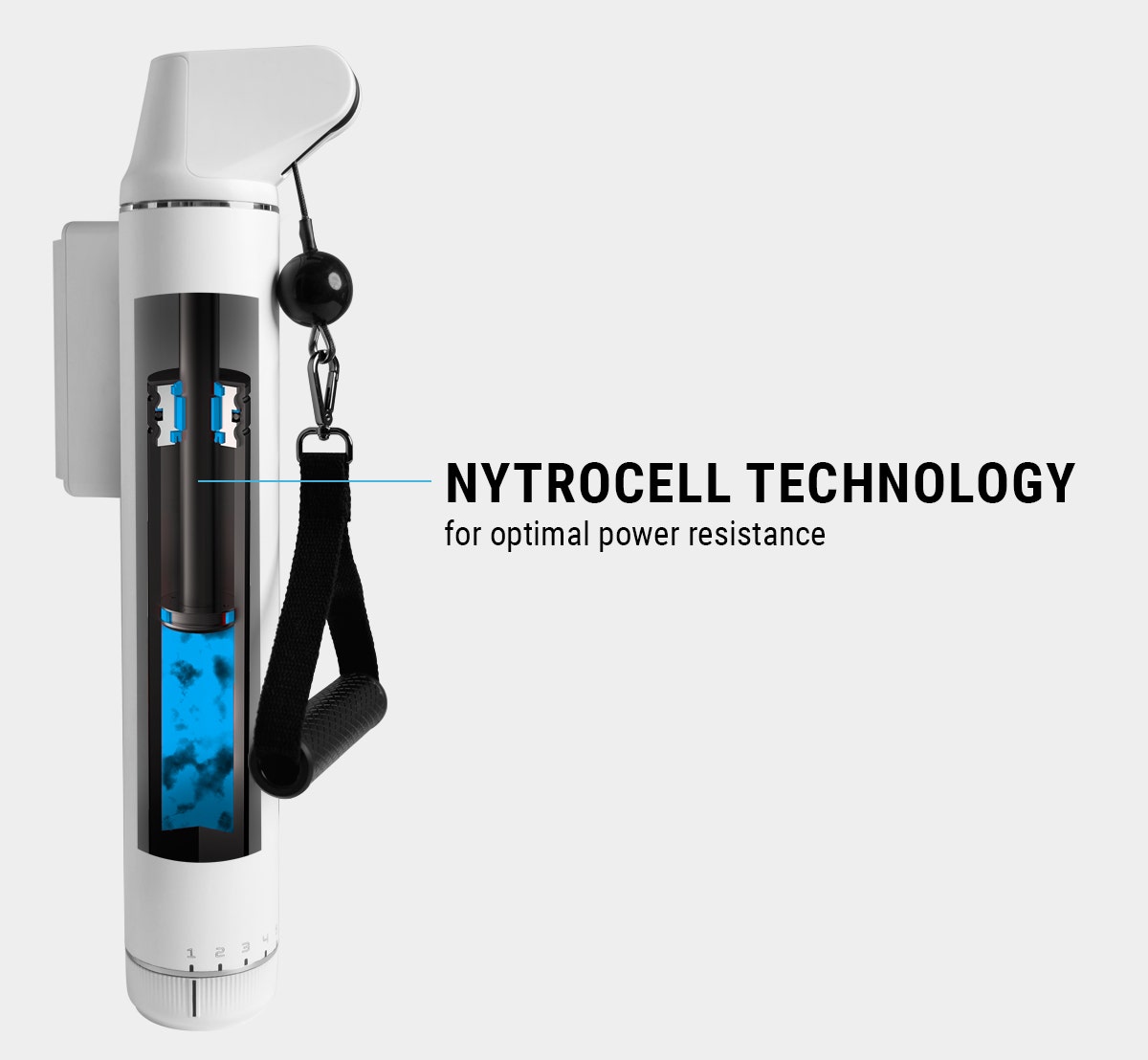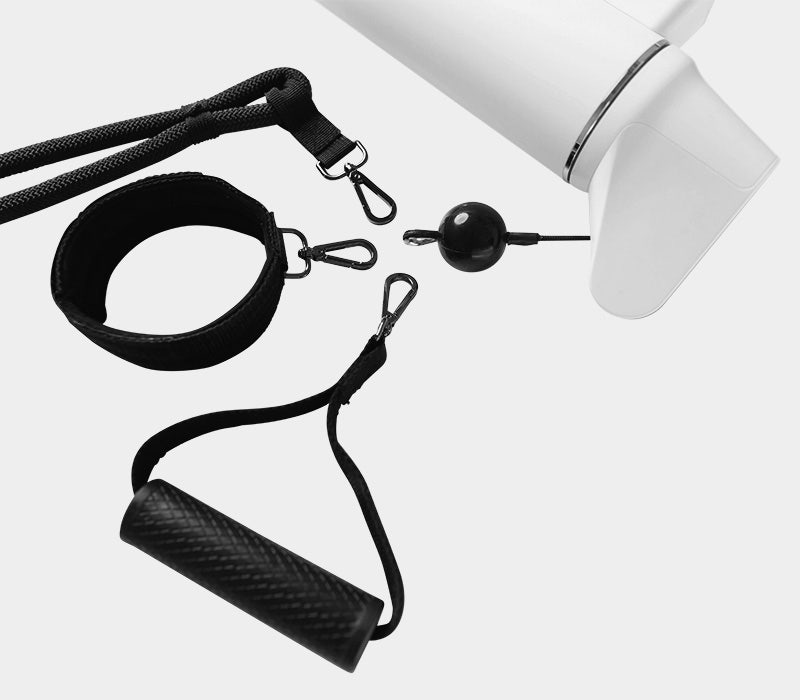 Always the right equipment
The versatile accessories, consisting of triceps rope, foot strap and handle, provide you with the must-haves for your workout free of charge. With the triceps rope you can strengthen your arm and shoulder muscles. The footstrap is ideal for leg exercises such as kickbacks or squats. With the handle you can also expand your training to include exercises for your upper body muscles. This way you always have the right accessories at hand and achieve a varied and effective workout.
Computer
Display
LCD Touch Display
Multimedia
App, Bluetooth, Tablet support, USB
Integrated pulse receiver for chest belts
5 kHz
Display
Load profiles
Calories, Distance, Heart rate, Incline, Speed, Time
Programs and profiles
Heart rate controlled programmes
1
Adjustable pulse limit
Upper pulse limit
Dimensions and weight
Build up size (L x W x H)
181 x 83 x 133 cm
Folding dimension (L x W x H)
74 x 83 x 170 cm
Other features
Transportation rollers
Yes
Incline
0-12% in 1% steps, motorised
Performance
3.0 hp (continuous power) / 7.5 hp (max power)
DIN Norm
DIN EN ISO 20957 -1/6
Shipping
Delivery time
3-6 working days
Delivery Information
Delivery to curbside (Please leave your phone number when ordering, so we can arrange a suitable delivery date for you)
Private use
on the main frame
5 years
Clients ask, our fitness experts answer
Do you need more information about the product? Ask your question here. Our fitness experts will answer quickly and easily.
Our recommendation for you