FINNLO CRS3
Dynamic and powerful indoor cycling at home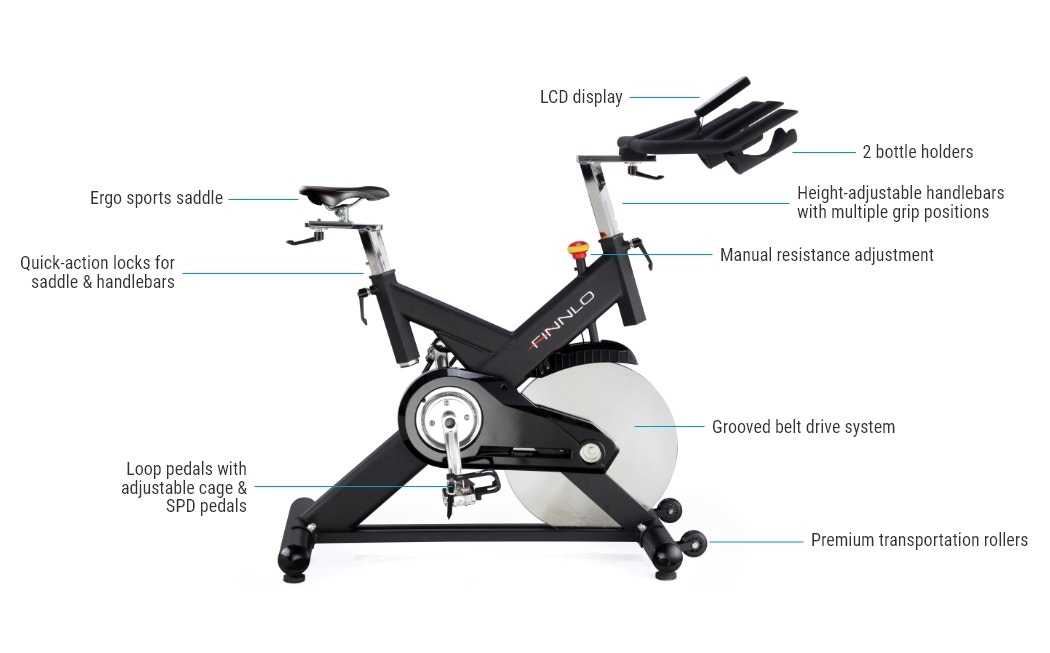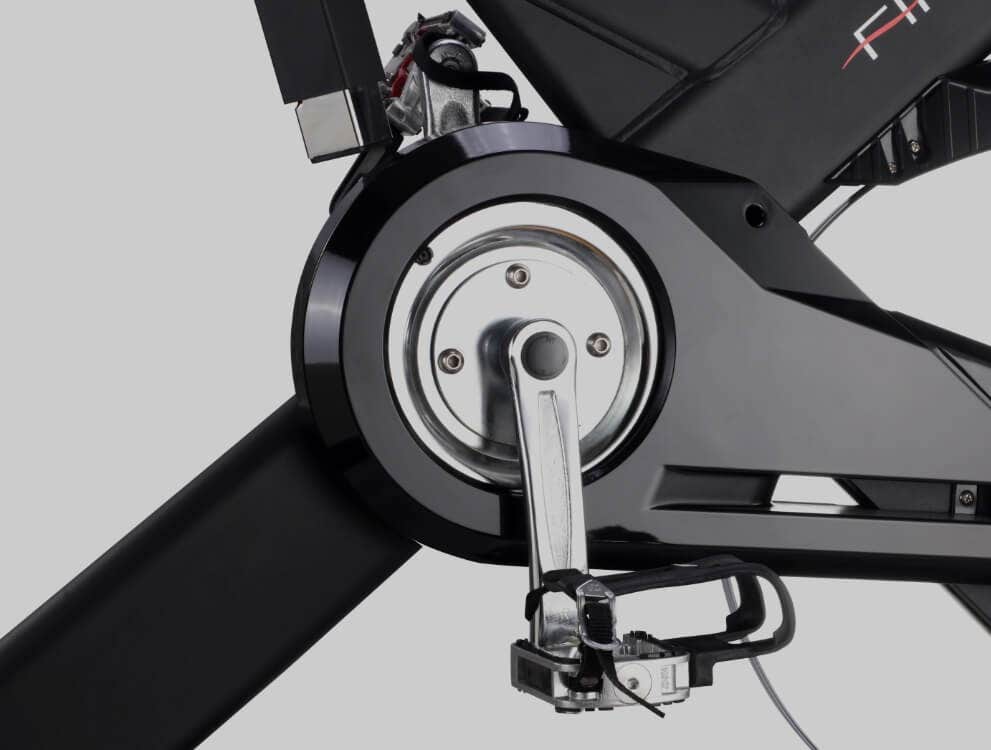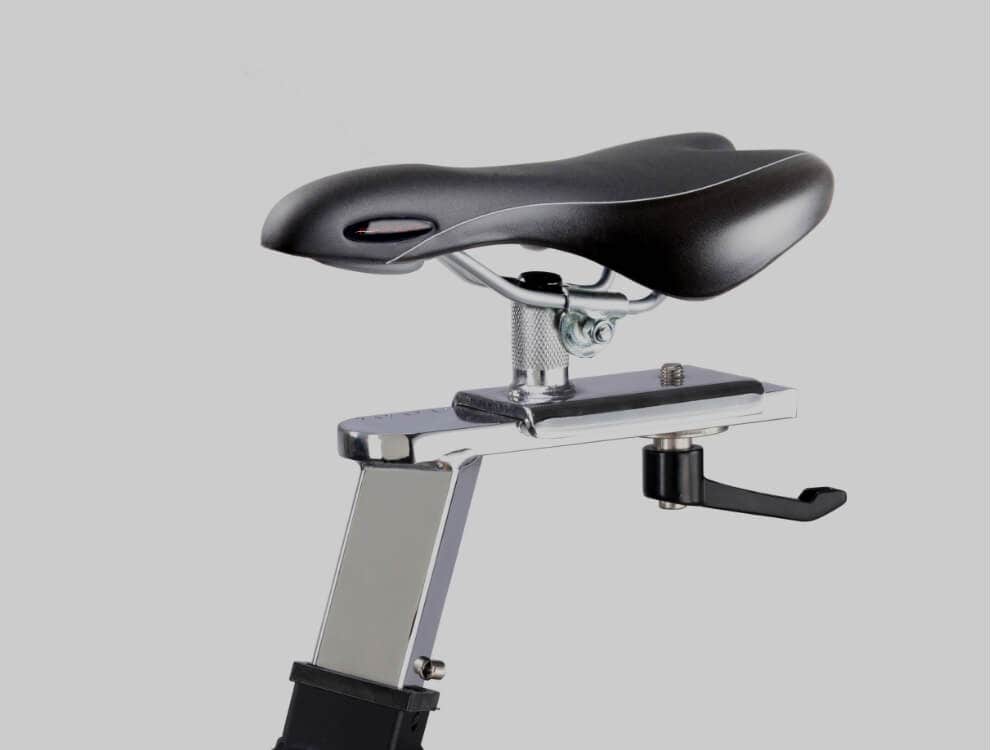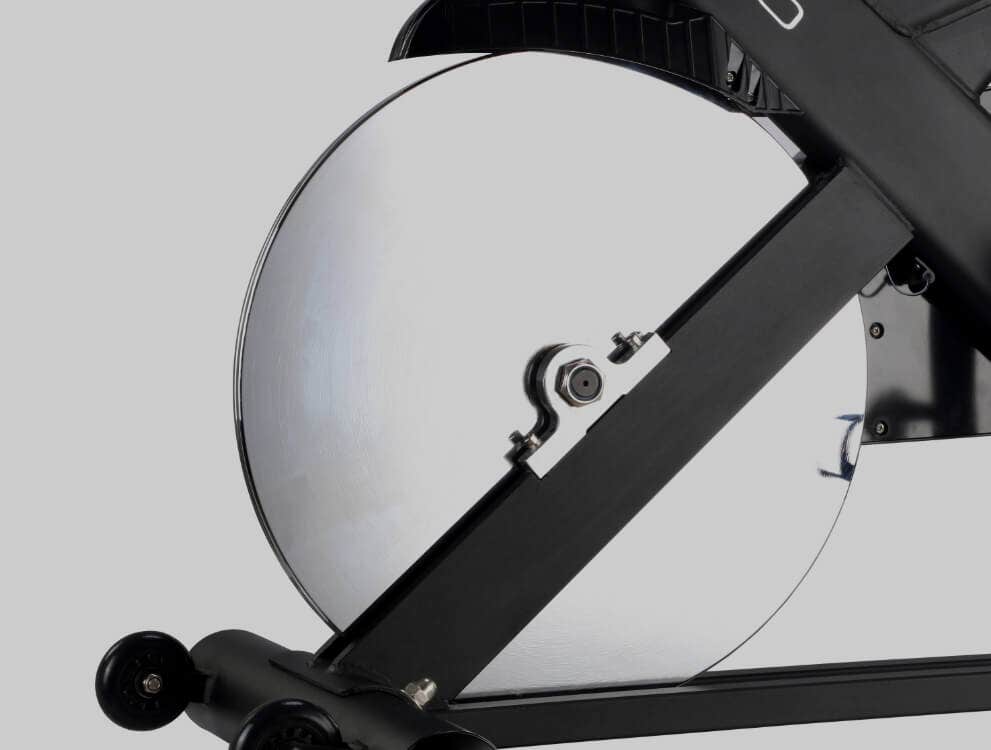 High-intensity cardio training at home
Robust and resilient
Is it raining, snowing or a storm is coming outside, but you still want to get through your cycling routine? The super robust FINNLO Speedbike CRS3 with its sporty design is exactly what you need. The load capacity of max. 150 kg and the intuitive LCD display make it a perfect choice for high-intensity workouts in your living room. No more excuses! Your Speedbike offers the kind of high-octane training sessions you want – no matter what the weather is like outside.
New motivation for your endurance training
Push yourself to your limits
A 22 kg chrome-plated flywheel pushes you to give everything you've got in high-octane endurance sessions, making you feel like you are on the race track right there in your own four walls. Indoor cycling is great for weight loss training and a top favourite among cardio workout options. Your Speedbike allows you to burn calories, improve your fitness and prepare for the next cycling season or the next triathlon whenever you want. FINNLO Speedbike CRS3 will help you reach your fitness goals and will have you looking forward to your training session more and more each time.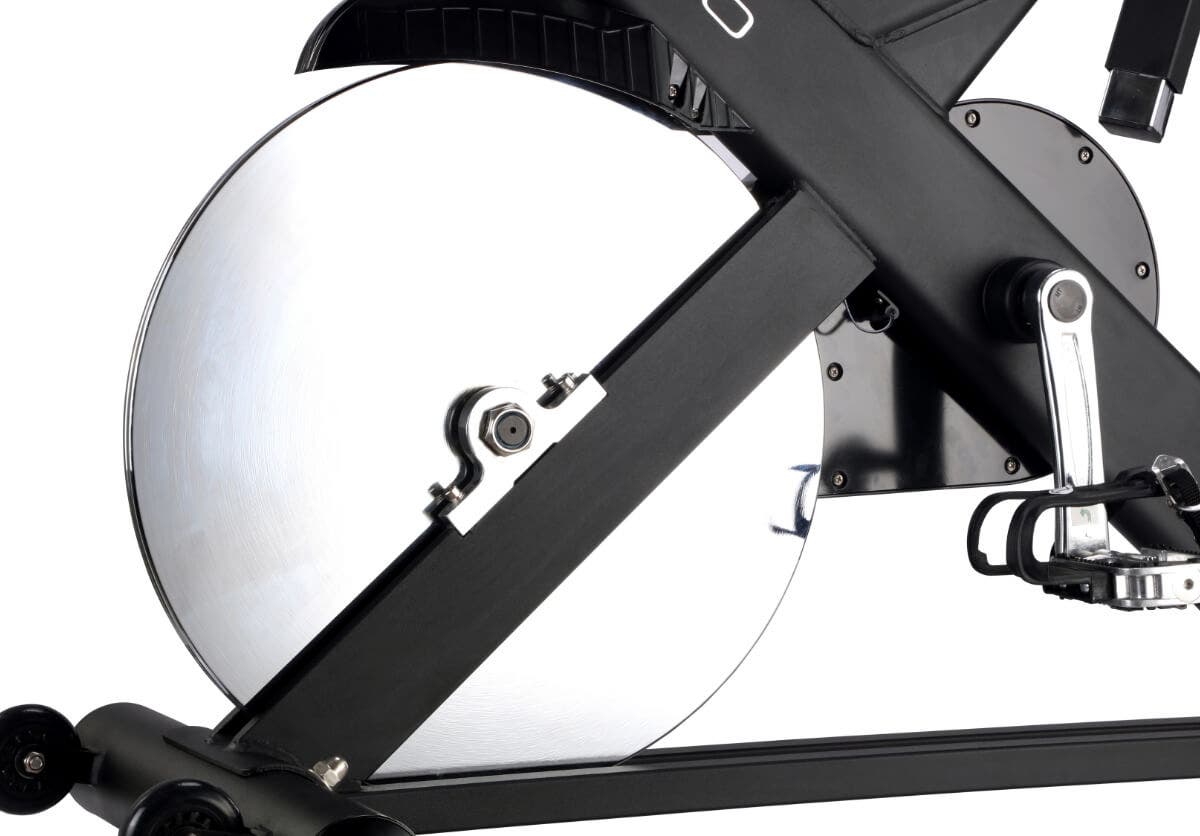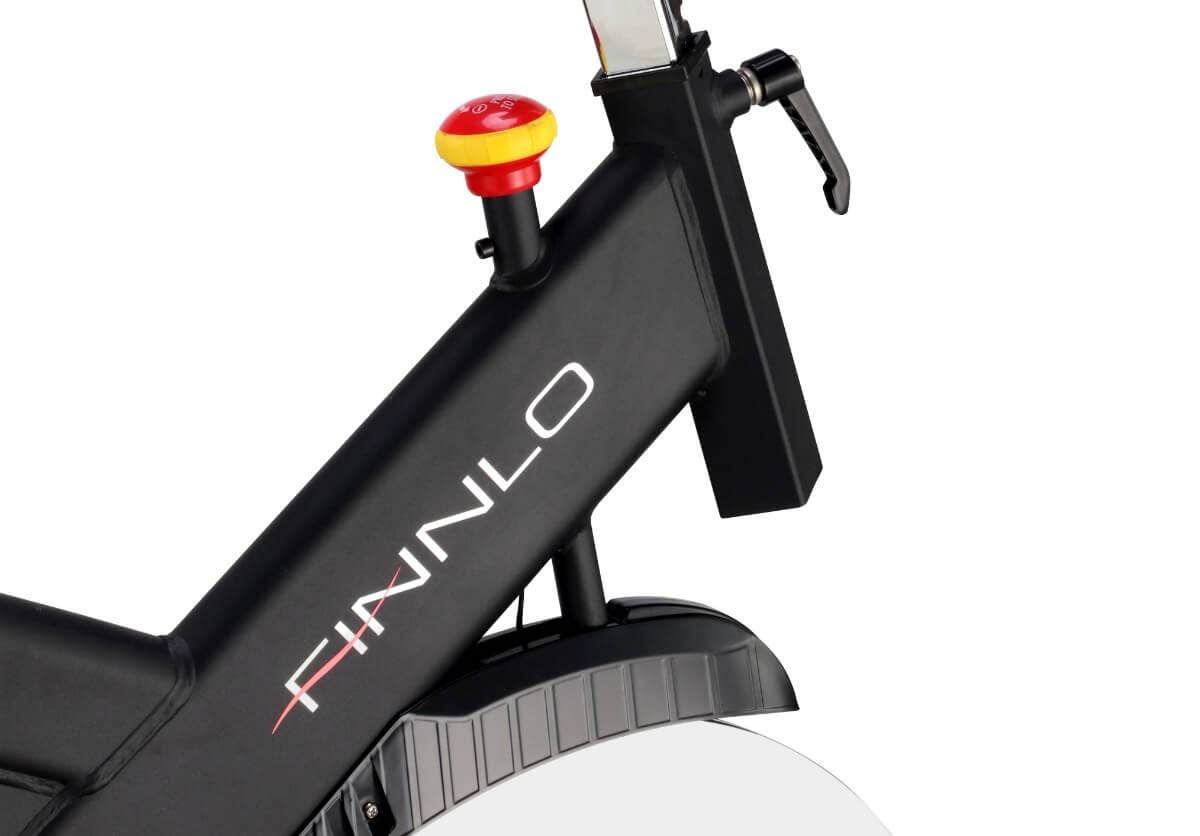 Stepless manual resistance adjustment
For rpm-independent load control
The resistance setting on the FINNLO Speedbike CRS3 is set very simply via a push-and-turn knob on the frame of the bike. Pushing down on the knob will trigger an emergency stop for maximised safety and as a quick-stop option for the flywheel. Your cardio training is therefore perfectly safe and you have full control over how hard you train.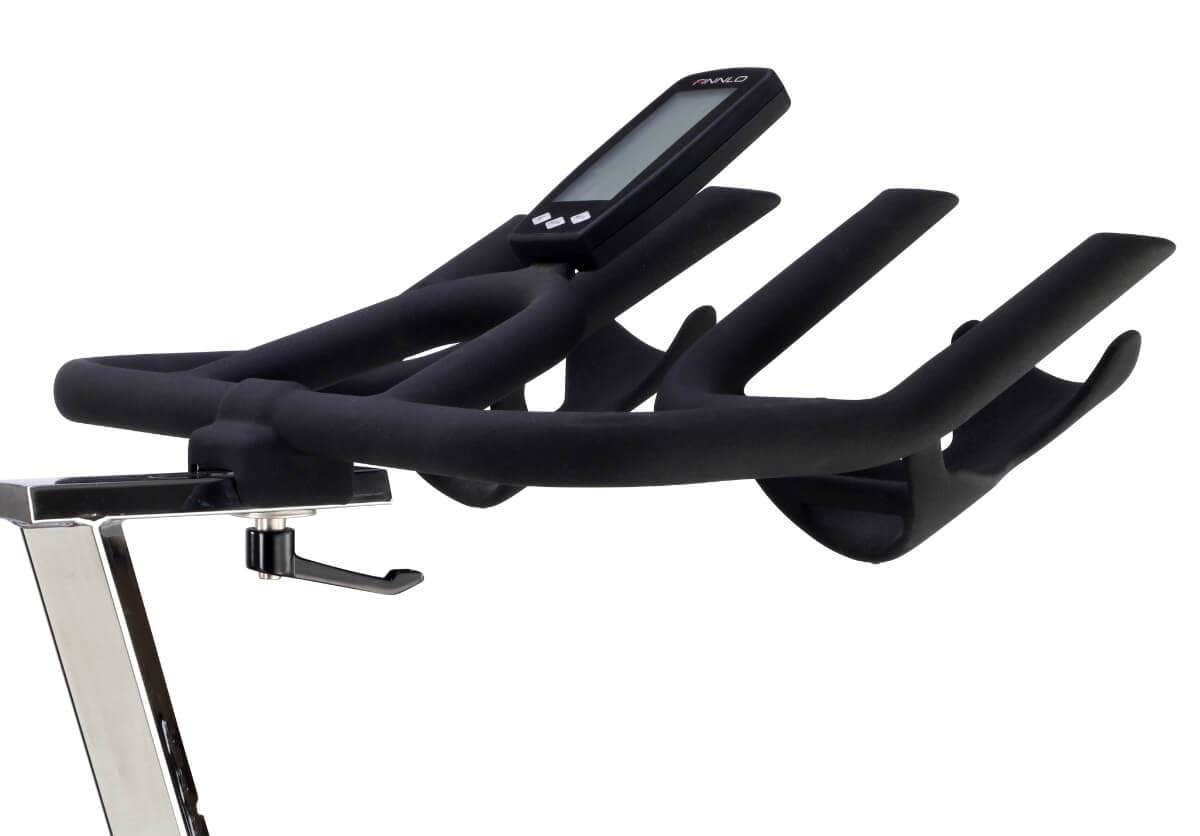 Anti-slip multi-function handlebars
With two drink holders
The anti-slip grips on the handlebars have multiple setting options and are comfortable and sweat-resistant, no matter how long or intensive your workout. Simply wipe down the handlebars with a moist cloth once you're done. The practical bottle holders offer space for all commercial sports bottle types. You need to drink a lot if you sweat a lot!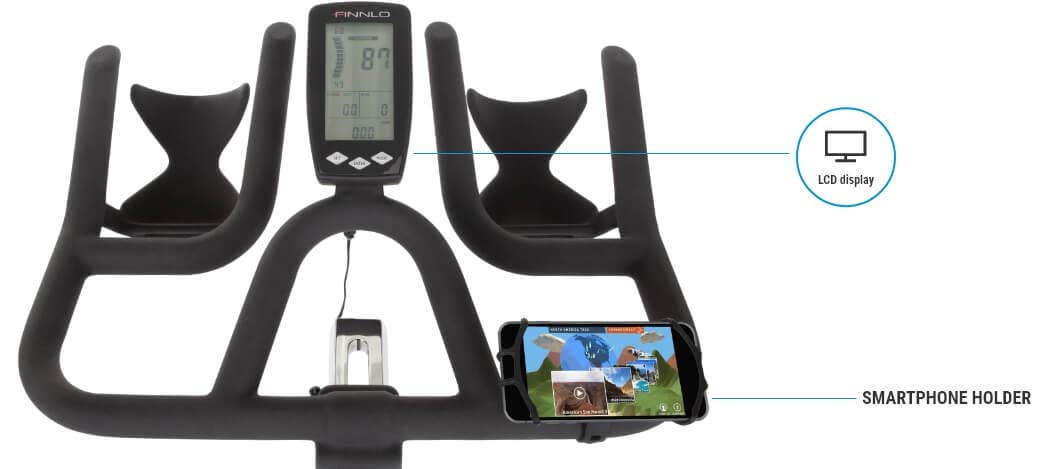 Easy-to-read LCD screen
All your training data at a glance!
The integrated LCD screen offers an overview of all your training data (keep an eye on your speed, time, distance cycled, step frequency, calories burned and your heart rate). You can also save your 20 most recent training sessions. A heart rate program ensures optimal training safety when you set yourself a max. heart rate. Once that limit is surpassed, you will automatically hear an acoustic warning signal.
Multimedia entertainment while you train
Practical smartphone holder
Keep your motivation high with multimedia entertainment and fitness apps. Watch films on YouTube, push yourself hard to the beat of your favourite music or use your smartphone with the BITGym app for some live route experiences and a super-realistic workout. Simply place your smartphone in the practical holder, where it will be completely safe!n!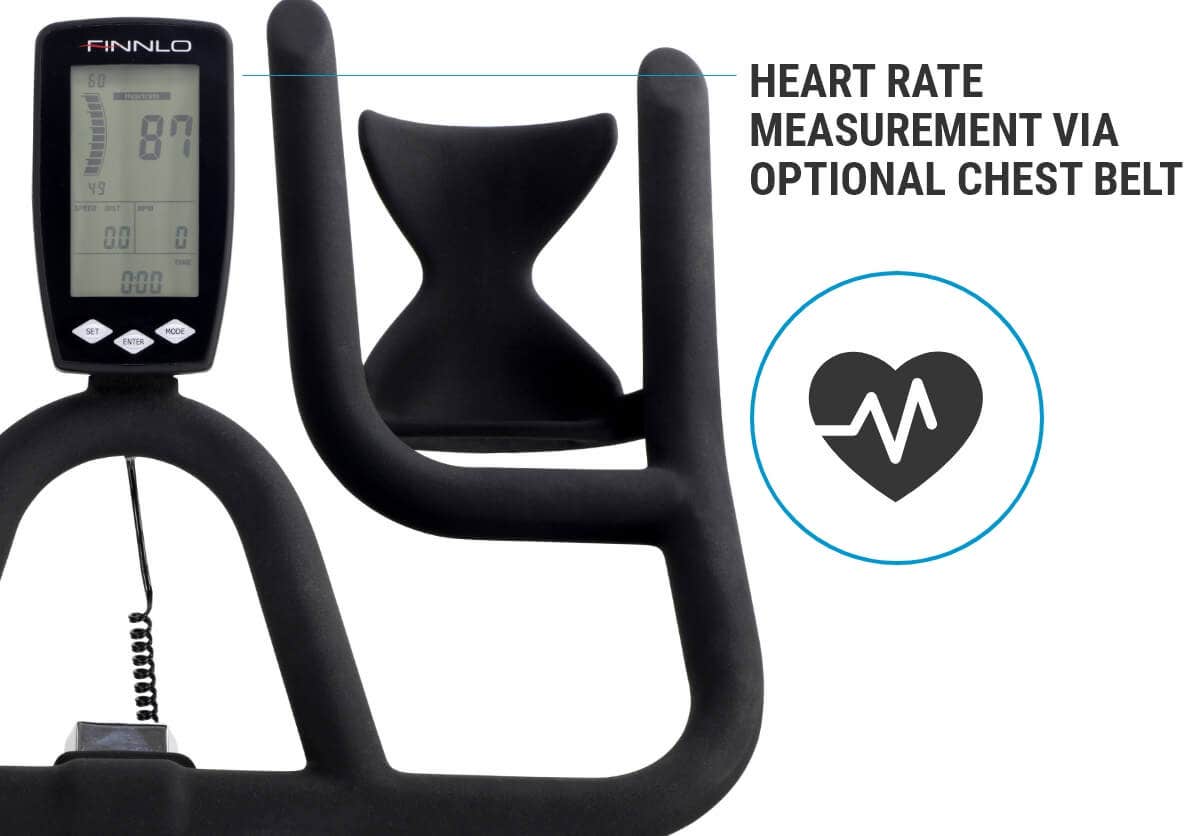 Keep an eye on your heart rate
Healthy cardio training
It is important to keep an eye on your training heart rate during high-intensity workouts. Your new Speedbike CRS3 also allows you to use an optional chest strap to keep an eye on your heart rate. The receiver comes pre-installed with your bike, so you can use the chest belt right away. Choose one of the chest belts from our range to safely connect to the receiver.
Adjustable loop pedals
For safe speedbike cycling
Your Speedbike CRS3 comes with extra high-grip, individually adjustable flat pedals for use with sports shoes. The sports pedals offer excellent comfort, are non-slip and highly efficient for moderate cardio training or a high-octane speed workouts – no matter how long you train. Perfect route simulation in preparation for your next outing! Both pedals come with an adjustable cage.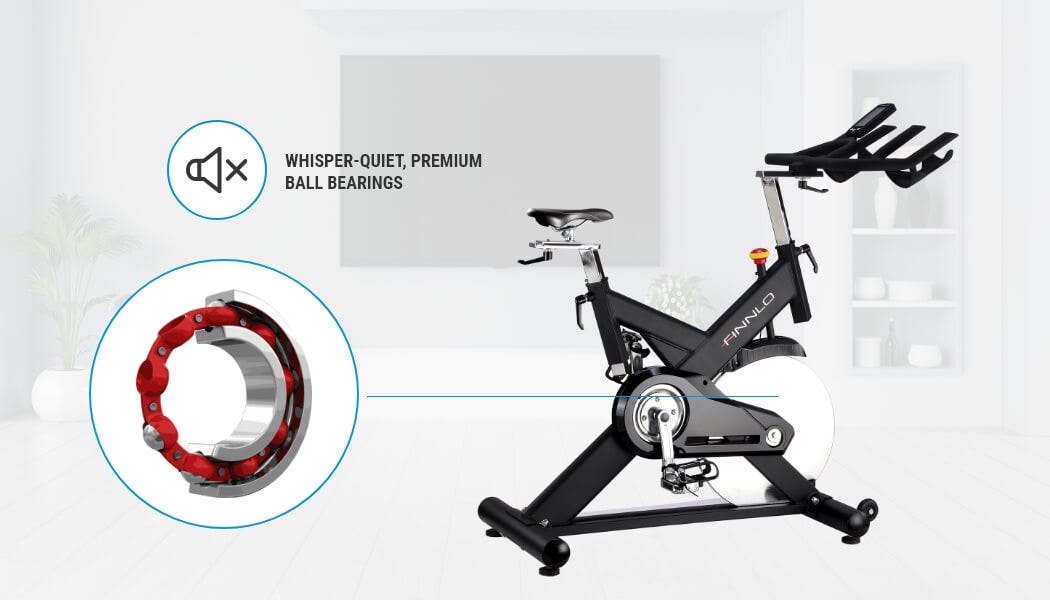 Whisper-quiet flywheel mass
For optimal smooth running during your workout
Your new Speedbike CRS3 features state-of-the-art technology with its 22 kg flywheel, low-maintenance grooved belt drive system and highly sophisticated ball bearings to allow for high-speed workout sequences that really test your metal. The perfect rotational movement is particularly joint-friendly and will have you pushing the envelope in terms of speed every time you train. You will feel the motion – but there will be no distracting noise. That means that you can fully concentrate on your workout without annoying your neighbours! You can train at any time of the day or night. Or watch your favourite TV program while powering through your cardio training.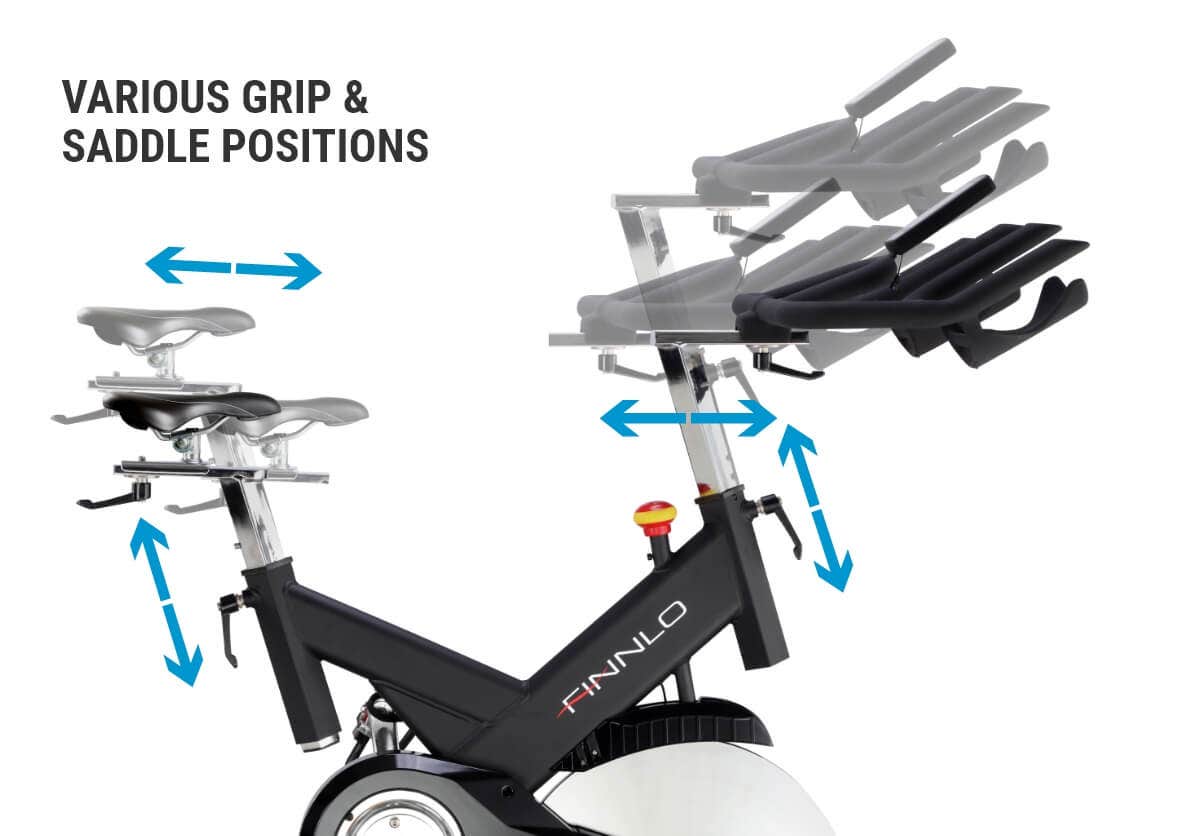 Maximum adjustability
Suitable for virtually any body height and also higher weight classes up to 150 kg body weight
The ergonomics of the Speedbike are designed for people of any body height between 1.55 m and 2 m. The handlebar of this indoor cycle can be vertically adjusted in 15 increments and has 7 horizontal setting options. The Ergo saddle can be adjusted via a turning knob in 7 horizontal steps and 24 vertical increments. Additionally, the sports handlebars of the Speedbike offers various grip options for longer or shorter arms. In terms of body weight, your new CRS3 indoor bike can handle up to 150 kg with ease.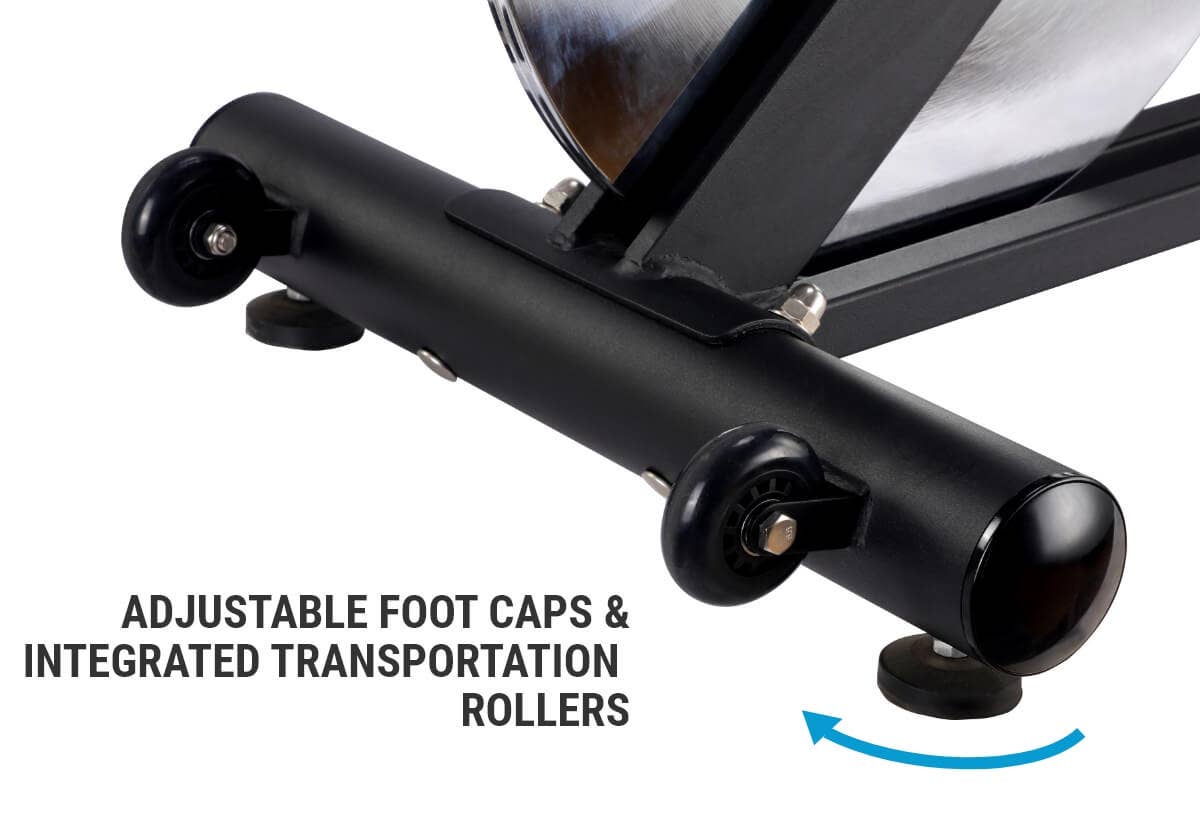 Sturdy design
Sure-footed and mobile on two integrated transportation rollers
The 4-point floor contact system with levelling function for uneven flooring and industrial strength double-welding guarantee absolute stability and resilience during the most intense standing sprints. Higher weight classes are no problem for this super sturdy design either. Two premium-quality transport rollers at the front of the frame structure allow you to move the Speedbike CRS3 out of the way easily once you have finished your workout session..
Computer
Integrated pulse receiver for chest belts
5 kHz
Display
Load profiles
Distance, Speed, Heart rate, RPM, Time
Drive/brake system
Load spectrum
Stepless manual
Load control
RPM dependent
Braking system
Felt break
Resistance adjustment
Manual
Dimensions and weight
Build up size (L x W x H)
140 x 60 x 130 cm
Other features
Transportation rollers
Yes
Saddle height adjustment
24 steps
Saddle adjustment
Horizontal, Vertical
DIN Norm
DIN EN ISO 20957 -1/10
Shipping
Delivery time
4-8 working days
Delivery Information
Delivery to curbside (Please leave your phone number when ordering, so we can arrange a suitable delivery date for you)
Private use
on the main frame
10 years
Clients ask, our fitness experts answer
Do you need more information about the product? Ask your question here. Our fitness experts will answer quickly and easily.
1 questions already answered
Question:
Kann man dieses Bike mit einem Garmin Uhr verbinden? from Sophie Szeibert
Answer:
Eine Kopplung mit Garmin ist leider nicht möglich!
Our recommendation for you